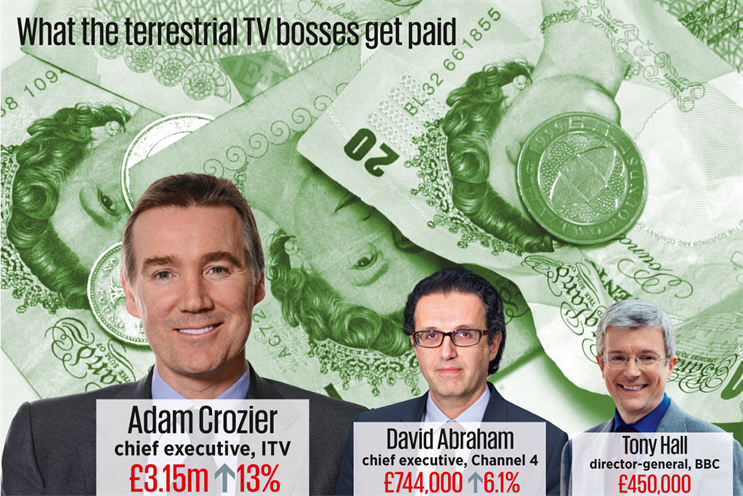 At a briefing on Channel 4's annual report this week, the sales director, Jonathan Allan, said the wider TV ad market is likely to be down by around 1 per cent this year.
Last week, the Advertising Association was more bullish, saying the entire TV market could grow by 3.8 per cent.
In an interim management statement, ITV said that although its ad revenue is likely to decline by 3 per cent in the first six months of 2013, it will outperform the market across the whole year.
Data is expected to form a key part of Channel 4's strategy, with 7.5 million registered members for its video-on-demand service, including a third of all 18- to 24-year-olds. David Abraham, the chief executive, said agencies and advertisers were already using the data to create more targeted campaigns. Seven brands, including Microsoft, O2 and Unilever, have signed up for tests over the summer.
"Our roadmap relates directly to these users. We are the only broadcaster able to offer targeted demographics on VoD," Abraham said.
Revenues remained flat at £844 million, while its investment in UK-originated programming, including coverage of the Paralympics, contributed to a pre-tax loss of £27 million.

Non-linear revenues grew 50 per cent year on year to £36 million, which C4 attributed to high yields and innovation in advertising formats, supported by its data initiatives.

In total, Jonathan Allan's 200-strong commercial team, which also handles sales for UKTV and PBS, generated more than £1 billion for a second year in a row.

Talking to Campaign, chief executive David Abraham was quick to heap praise on Allan: "He's doing brilliantly," he said. "He'a a great salesman and a great leader, who is incredibly innovative."

In terms of audience viewing, Abraham said C4 has had a "stable year" in the face of "exceptional competition" from the BBC-led Olynpics, Euros and the Jubilee.

However, TV viewing at C4's flagship channel fell from 6.8 per cent to 6.6 per cent in the year. It was below C4's own targets and represented the channels lowest share of audience since its early days 30 years ago. Its digital portfolio, including E4 and More4, increased share from 4.8 per cent to 4.9 per cent.
Channel 4 also provided details of executive pay at the publicly owned broadcaster. Allan was paid £482,000 in 2012, while Abraham received a total remuneration of £744,000, a rise of 6.1 per cent on 2011.
ITV's pre-tax profits were £348 million in 2012, up 6.4 per cent year on year. Adam Crozier, the chief executive, received a total remuneration of £3.15 million, up 13 per cent year on year.
Tony Hall, who started as the BBC's director-general in April, receives an annual sal­ary of £450,000.