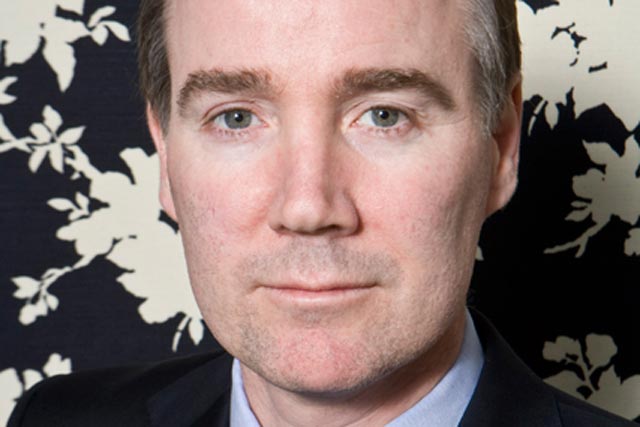 According to ITV's preliminary results today (2 March), ITV.com generated £28m in ad revenue last year, up 8.3% year on year, but accounting for just 3.5% of total revenue.
Adam Crozier, ITV chief executive, said: "Online, we have a lot of work to do. It's very clear that we've fallen behind. We have a six-point plan to improve our online position and we need to get fit for purpose.
"We've got a pretty much completely new team managing digital, video-on-demand and YouView. We want to improve the ITV Player and give a wider distribution to our free ITV player, and we're investing in the technology and systems."
Last year, the broadcaster announced plans to expand ITV Player to PS3 and Freesat. Crozier said: "We will hopefully see ITV Player on mobile phones and tablets shortly, and on more TV and games consoles."
He confirmed plans for a paid-for ITV Player and said ITV.com will relaunch with a new design and better navigation and content. The first step will be the trialling of paying mechanisms for content online this year.
In addition, Crozier said ITV News' presence online needed to improve.
During 2010, ITV outperformed the ad market and ended the year up 16% – ahead of the market at 15% – and which ITV attributed to delivering the big audiences and brands demanded by its advertisers.
Broadcast sponsorship income was £60m last year, no significant change on £59m in 2009.
Sponsorship was mostly committed under longer-term contacts, which could mitigate short-term movements in the ad market.
Crozier expects ITV ad revenue to be up 12% in Q1 and up between 8% to 12% in April, although comparatives would be increasingly tough as the year progressed, due to the Fifa World Cup in 2010.
He said: "There is currently no suggestion of the ad market changing [this year], but there is lots of uncertainty around the wider economic climate and how that will impact on the advertising, and that's why we remain fairly cautious in our outlook.
"In terms of what advertising is linked to, for a lot of companies it is not as closely linked to just simply tracking GDP, which has added to the uncertainty for us. You tend to only get a forward-looking pipeline of less than 10 weeks at any one time, so it is typically difficult to plan ahead in that sense."
ITV made an adjusted profit before tax of £327 in 2010, an increase of 194.6% from £111m in 2009. Reported pre-tax profit of £286m, up a massive 1044%, compared with profit of just £25m in 2009.
Total revenue for the year was £2,064m in 2010, up 9.8% when compared with 2009. Revenues from broadcasting and online totalled £1,771m, up 14.8% from 2009.