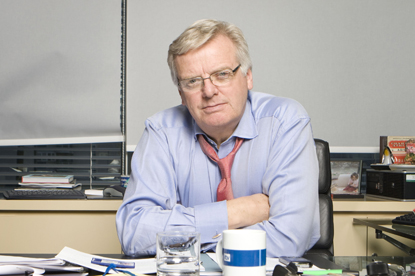 The broadcaster today announced that it was making good progress towards delivering the previously reported savings of £155 million for 2009, but is keen to make further cuts across the business over the next few years.

As a result, it plans to increase its total cost savings to £215 million in 2010 and £285 million in 2011.

So far this year, ITV has cut 600 jobs, closed its Yorkshire TV studios and reduced its annual programming budget in a bid to save cash.

The cuts came in response to a fall of 16 per cent in net television advertising revenue, although this remains ahead of the market average, which is estimated to be down 17 per cent.

In a statement made in advance of the company's annual general meeting, which is to be held today, ITV said group revenues in the first quarter of the year were £425 million, a fall from the £492 million reported during the same period last year.
Micheal Grade, the executive chairman of ITV, said: "The television advertising market remains weak. However, ITV continues to outperform the market, reflecting the continued strength of our on-screen performance, particularly in peaktime. In addition, we are holding our content revenues in tough domestic and international markets and we are attracting record users online."