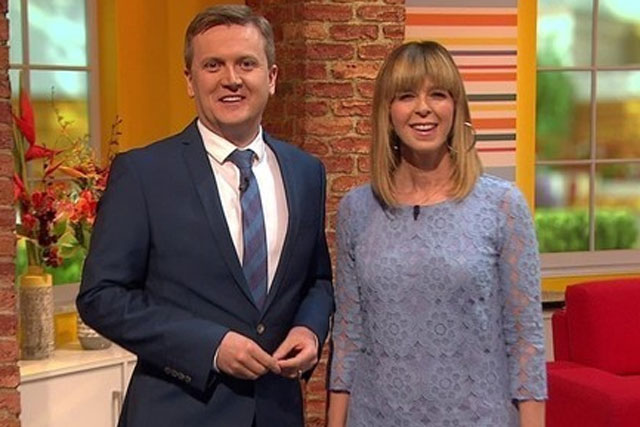 According to sources, ITV is looking at introducing new presenters, a more news-led format and might even rename 'Daybreak', after viewing figures continue to disappoint more than three years since it replaced GMTV.
The show, presented by Aled Jones and Lorraine Kelly, attracts around one million viewers in the mornings, compared to 1.5 million for rival 'BBC Breakfast'.
ITV's director of Daytime Helen Warner is in the process of reviewing the whole of ITV's Daytime schedule.
Adam Crozier, chief executive of ITV, confirmed the broadcaster is reviewing the content and production of a number of its morning shows, and singled out struggling 'Daybreak', "because we think the performance can be better".
Crozier said another area of the business perceived to be underperforming was ITV's men's channel ITV4. He said: "ITV4 did not have its best year… we need to improve the programming".
Among the speculation starting to mount is the hiring of BBC Breakfast's news reader Susanna Reid to present the show, which could be renamed 'Good Morning Britain' or 'Good Morning UK'.
Daybreak has undergone several make-overs since making its debut with presenters Christine Bleakley and Adrian Chiles in September 2010, who controversially left the BBC's 'The One Show' for the rival TV programme.
Chiles and Bleakley left the show in November 2011, with viewing figures plummeting as low as 500,000. Kate Garraway and Dan Lobb took over, who were then replaced by Kelly and Jones within the year.