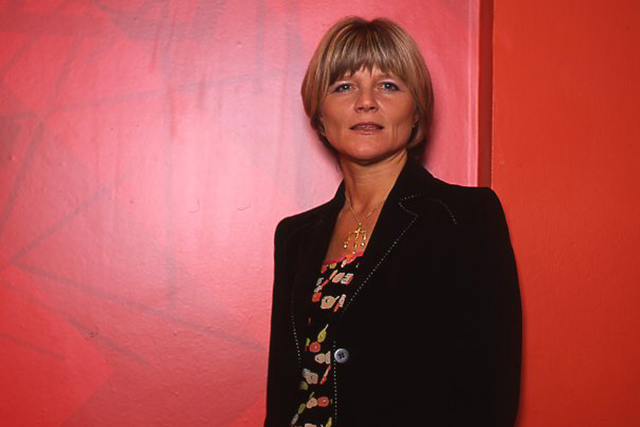 The restructure of its commercial division result from a thorough review carried out by managing director of commercial and online at ITV Fru Hazlitt as part of the transformation plan in which key priorities were outlined by chief executive Adam Crozier in August.
Hazlitt said: "We are the most powerful single advertising medium in the UK; no-one is better at delivering linear, free to air programming, and monetizing that content. But we have to evolve to become the UK's most powerful marketing platform in what is a rapidly changing, challenging and competitive market."
In line with Crozier's four key priorities, Hazlitt said ITV will continue to try to maximise the share of ITV's existing ad business by outperforming the market but will look to grow its multi-platform and partnerships business.
Hazlitt said that ITV had to become "more client obsessed" and add value by "giving all clients many more opportunities to promote their brands using a multitude of other media" to unlock the real potential at ITV across multiple platforms.
As part of the changes outgoing
Channel 5 sales director Williams will join in the new role of director of TV sales
and Fox Interactive Media UK commercial vice president Simon Daglish will join in the new role of director of multiplatform and partnerships.
As Campaign revealed, group commercial director Gary Digby will leave the company alongside trading director Simon Lent, commercial director Jeremy Lawrence, creative solutions director Simon Orpin and director of regional sales David Croft. ITV also announced the departure of Simon Poole, commercial director (sales) for ITV Breakfast.
Deputy trading director Ben Allen will remain in post, as will commercial director Mark Trinder.
A spokesman for ITV said the review was carried out by Hazlitt and that no external consultancies were involved.
Hazlitt said managing director of online and on-demand, Robin Pembrooke,
who joined from Global Radio last year
, has already "set about redefining ITV.com" and the addition of ITV Player to Sony's PlayStation 3 is already driving significant incremental viewing.
ITV will also look to deliver high quality viewing experiences across mobile, PC and gaming platforms with recommendations, social integration and targeted adverts, said Hazlit.
As part of the restructure Christy Swords moved from his role as ITV commercial projects director to director of operations and strategy. Swords will be responsible for strategic, business planning and operational support across the division.
In addition, former Top Up TV international chief operating officer and Sky commercial director Martin Goswami joined ITV last week as a consultant to help drive ITV's pay strategy.
ITV said Goswami will focus specifically on the "broadcast wholesale pay TV area" as part of the transformation plan's aim to "turn viewers into valued customers" through paid content channels, products and services.
Hazlitt's management team also includes Andy Bagnall, business development director, Ann Cook, managing director of interactive; and William Van Rest, director of teleshopping.
Crozier, who joined ITV as chief executive in April, revealed ITV's transformation plan in August when he announced plans to shift away from relying on TV advertising.
Crozier said: "ITV's goal is to become a global, multiplatform media company with a revenue base that balances both the UK and international markets, free and pay TV as well as linear and non-linear viewing.
"A key part of the transformation is to ensure that we have the right teams in place, across every aspect of ITV's business, to deliver on this strategy."