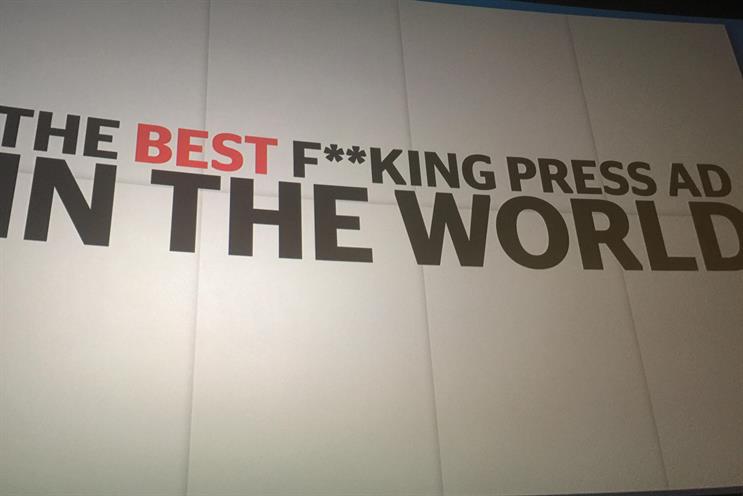 ITV's announcement was made at an event held by its media agency Goodstuff Communications in London last night, which aimed to show creative agencies the different opportunities available across a variety of media.
Simon Daglish, group commercial director at ITV, said that the broadcaster wants to "build an emotional connection" with horse racing.
ITV beat Channel 4 for the rights to air horse racing on terrestrial TV from 2017, including the Cheltenham Festival, Grand National, the Derby and Royal Ascot. The UK's biggest broadcaster also wants to raise awareness of the smaller races.
It has challenged creative agencies to generate the biggest ever bet on New Year's Day and ITV will be giving out one million £1 bets to the public to spend on the races. If the person wins, ITV will encourage them to donate it to one of three charities.
Daglish told creative agencies: "We want you to come up with ideas to bring to life across our channels, social and whole media empire. It's going to the biggest record-breaking thing we've done on ITV."
News UK's head of video Derrick Brown, who presented with an orchestra, pledged to create "the biggest fucking press ad" that is 16 times bigger than a full page for less than half the price.
He said: "Today we are throwing gauntlet, you come to us with the best press ad and we'll run it on this canvas, we want the brightest, smartest, coolest, moving, funny challenging messages."
Crikey. @dekbrown and @NewsUK only went and pulled it off! pic.twitter.com/Wps3mwrA6s

— Goodstuff (@Goodstuffers) June 29, 2016
ESI Media announced that the Evening Standard will be creating a one-off late night edition on 19 August to coincide with the launch of the Tube running all night.
Facebook creative agency partner KJ Weir challenged agencies to pitch to her through the social media platform to be in with a chance of using its Creative Hub in beta.
The new platform helps agencies easily create ads for mobile, which includes features such as preview so that clients can understand the creative idea.
Other media owners pledging their support and setting challenges were Global Radio, Twitter, TimeInc, Exterion Media, Sky Media and Digital Cinema Media.