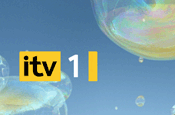 The OFT has issued a provisional statement indicating that it intends to recommend to the Competition Commission that the CRR formula be relaxed.

However, the provisional view is subject to a further consultation period that ends on 27 February.

ITV said in a statement: "ITV warmly welcomes the OFT's recognition of the case for change and the easing or removal of the CRR mechanism.

"We will now be studying the detail of the recommendations and will work constructively with the OFT during the public consultation as it formulates its final recommendations to the Competition Commission.

CRR was introduced following the merger of Carlton Communications and Granada to create ITV plc.

John Fingleton, the chief executive of the OFT, said: "Since the remedy was introduced in 2003, ITV's position has changed and so has the wider market.

"This means it is now the right time to ask whether the remedy remains proportionate, or could be eased or removed.

"Our provisional view is that we should recommend to the Competition Commission relaxation of the CRR undertakings , while retaining safeguards for advertisers and media buyers."