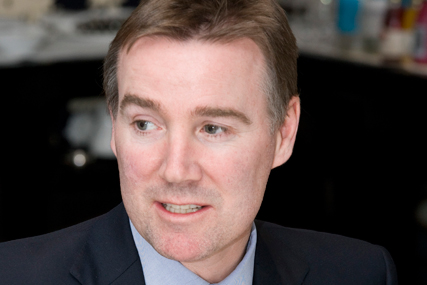 Group revenues at the commercial broadcaster were up 6% to £450m in the first quarter, according to an interim management statement released this morning.
ITV said its TV ad revenues are currently forecast to be up 22% in the second three months of 2010, which reflects the impact of the World Cup and the decline in spend last year.

In the statement ITV said the ad growth across the first half of the year should be seen in the context of declines of 15% for the same period in 2009. It added that year-on-year comparisons will be more challenging in the second half of the year and the market outlook is less certain.

Adam Crozier, who started at ITV as its new chief executive on 26 April, said: "The outlook for the latter part of 2010 and early 2011 is tough, with more testing year-on-year comparators and uncertain market conditions post-election."

ITV said although its strategy review is ongoing, it is committing incremental investment in programming and online over the second half to provide a stronger platform into 2011.

Crozier added: "Given the long-term challenges facing the free-to-air market, change remains an imperative at ITV and we are focused on driving the transformation of the business over the next 3-5 years."

The core terrestrial channel ITV1's share of impacts was 27.3%, down 5% year on year, while the ITV family's share of impacts was 39.6%, down 0.5% compared with 2009.

Broadcasting and online revenues at ITV were £390m, a rise of 6% from £368m in 2009.
ITV said external revenues at its production arm, ITV Studios, were £60m, up 7% from £56m in 2009 and ITV Studios' internal production revenues were £73m, down 2.7% from £75m in 2009.