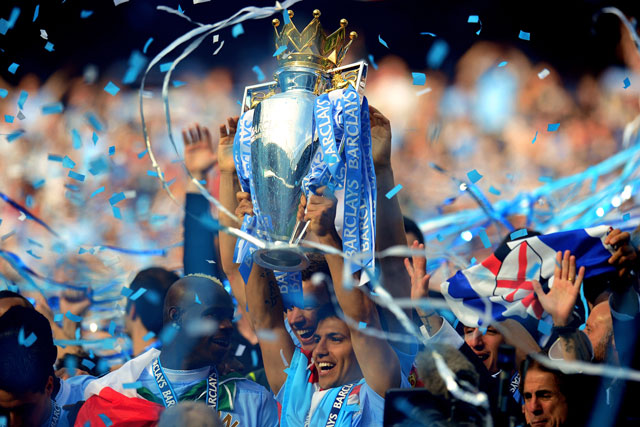 It is understood that discussions have taken place between BT and ITV about the possibility of ITV's production arm, ITV Studios, producing BT's football programming when BT's Premier League rights begin next year.
Although BT has not yet issued a tender for its production requirements, sources suggest that it will start the formal process "imminently".
ITV has moved quickly to deny a report in The Daily Telegraph that suggested ITV and BT were discussing the possibility of ITV airing some of the games for which BT has the rights from August 2013.
A spokesman for ITV said: "We are not talking to BT about taking any of their Premier League matches for broadcast on ITV channels."
Although sources close to ITV accepted the possibility of broadcasting Premier League games on ITV channels was discussed as part of early stage negotiations, there are no live talks at present.
It has been suggested that ITV would serve as a "shop window" for BT by airing the games and that BT might recoup some of the £738m it paid for the rights through advertising.

However, a media agency source disputed whether BT would seriously consider an ad-funded model for any of its games, as Premier League coverage "doesn't pay its way from an advertising perspective".

ITV Studios already produces its own football programming, as well as Al Jazeera's Premier League coverage, and is likely to be up against sports programming companies such as IMG and Sunset+Vine for the BT contract.

The spokesman for ITV said: "If BT were looking for a production company to produce their Premier League coverage, that is something that we would of course look at, as we do with other potential contracts."

It emerged that BT had swooped for the rights to broadcast Premier League games in June, when it was awarded two of the league's seven packages of games running from the 2013/14 season to the 2015/16 season, in return for £738m.

A spokesman for BT declined to comment.
Follow @MaisieMcCabe