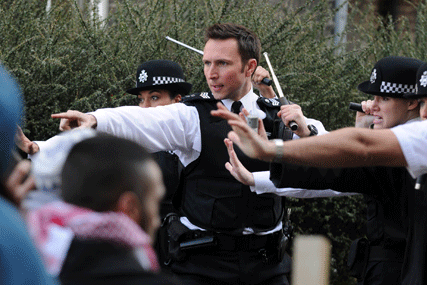 In a provisional decision released today (19 January), the Competition Commission said it recognised that the UK's largest commercial broadcaster had been deterred from launching new ways of delivering ITV1, such as ITV time-shifted by an hour (ITV+1) and ITV1 in HD, because of the way media buying is currently conducted under the established contracts rights renewal (CRR) mechanism.
Today's decision follows a five month consultation period in which the CC considered a number of "possible variations to the undertakings" of CRR and even, as ITV was pushing for, of abolishing it altogether.

The CRR remedy was first applied to ITV's ad sales in 2003 as a precondition for permitting the proposed merger of Carlton and Granada. It was designed to prevent ITV abusing its strong position in negotiations with advertisers.

A statement from the broadcaster denounced today's ruling as being "clearly at odds" with changes in the marketplace, and pointed to the arrival of unregulated global competitors such as Google as having "transformed the market in which ITV operates beyond recognition".

It added: "CRR is now an outdated remedy and should be removed in its entirety. Because the Competition Commission has failed to appreciate the seismic change in the market over the last seven years it presumes that advertisers require the same level of protection and certainty that they enjoyed in 2003.

"This is clearly at odds with the overwhelming scale of change in the marketplace."

ITV had proposed the removal of large elements of the CRR Undertakings while maintaining an obligation on ITV to offer ITV1 airtime on "fair and reasonable" terms.

However, the regulator today announced that such a change would leave the process too open to interpretation and that they were "not likely to be either practicable or effective in addressing the adverse effects of the merger".

Since its introduction, ITV's dominance over commercial broadcasting in the UK has waned, with the proliferation of competition from digital channels.

The Competition Commission's final report will be published in February but is unlikely to change dramatically from today's provisional findings.