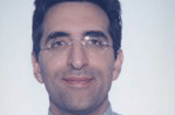 The increased fund is in line with executive chairman Michael Grade's turnaround strategy, released in 2007. Key points included increasing development spend, focusing on high value genres for international expansion, and acquiring independent production companies.
Peter Iacono, president and managing director, ITV Worldwide, said that new programming was key to ITV's plan to "make compelling entertainment for ITV Worldwide to distribute". He added: "We have seriously increased funds to co-finance and gap-finance productions."
ITV Worldwide combines the recently merged Granada International and Granada Ventures, creating a distribution house for home entertainment, TV and consumer products.
ITV Worldwide has a 25% stake in producer Mammoth Screen, exclusive first- look deals with entertainment producers such as Zig Zag and drama producers including Quickfire Media, and distribution deals with UK, Canadian and Australian producers.
ITV Global Content, which comprises ITV Productions, ITV Worldwide and international production companies, also recently set up a co-financed joint development fund with Twentieth Century Fox to formulate original programming, which they may develop and produce either separately or together, for exploitation internationally.
While ITV is ramping up production for international exploitation, ITV1's network programme budget for 2008 and 2009 will not increase.