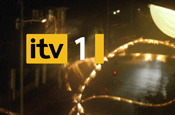 The appointment follows the recent departure of ITV's managing director of global content Dawn Airey, who will take up her new role as chairman and chief executive of Five in May 2009.

The division is responsible for exploiting content on behalf of ITV Productions, independent producers and other rights owners and Antonioni will be responsible for driving the global marketing and licensing strategy for key ITV properties such as Coronation Street and Dancing on Ice.

Peter Iacono, president and managing director of ITV Worldwide, said Antonioni's expertise would play "a vital role in driving ITV's global marketing and licensing strategy forwards".

Gustavo has previously held senior marketing positions at Sony Pictures, Time Warner and The Walt Disney Company, as well as Marvel Entertainment and Warner Bros. Most recently he has been working as a consultant to Disney, Warner Bros and TV personalities launching their own brands.