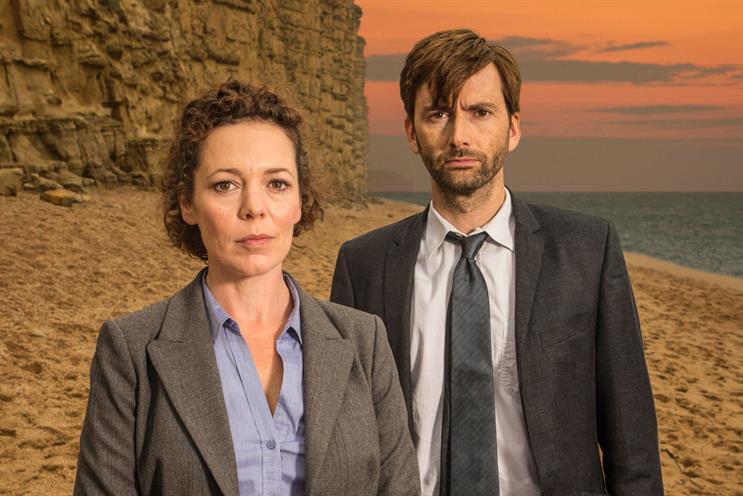 Campaign asked ten of the top investment directors in the country to take a break from Berry Brothers lunches and storming out of meetings to tell us what they really think about the TV sales houses.
ITV comes out on top, overall. Not a surprise. After all, it has won TV Sales Team of the Year at the Campaign Media Awards for the past two years. However, plucky Channel 5 is within reach in an incredibly close second. Sky is not far behind the leaders but there is clear water between the top three and Channel 4.
In the two years since Campaign last conducted this survey, much has changed. Sky Media tragically lost its leader, the charismatic managing director Nick Milligan, in May 2013. John Litster stepped up in February and has "taken on his mantle with aplomb".
Viacom now owns Channel 5 and the Northern & Shell founder and chairman, Richard Desmond, is £450 million better off. Cheryl Fernandez-Versini is back on The X Factor with a shiny new surname and [spoiler alert] Brody died in Homeland.
But many things have stayed the same. After a few years of turmoil, ITV, Channel 4 and Channel 5's senior teams are unchanged and ITV has continued to expunge the memories of its former uncooperative style.
Channel 4 is still talking about data, although it now has rather more of it and a grand plan for a sell-side platform. Channel 5's team remains willing to do acrobatics to get agencies to part with cash and Sky continues to be a very professional operation but could be more creative.
The buyers rated each of the four major sales houses out of 100 for the following categories: leadership; the wider sales team; integration; creativity; and delivery on its promises.
Although ITV came top, it did not win any of the individual categories. Kelly Williams and Simon Daglish, the group commercial directors, lost out to Litster by one point in the leadership category. Sky Media also bettered ITV in terms of delivering on its promises (by just 0.5 point).
Channel 5 got top marks for its wider sales team, integration and creativity. Undistracted by a "turbulent" year, Nick Bampton and his gang have ploughed on. Even executives at Omnicom, which has not traded with Channel 5 since June, were positive about the broadcaster, but whether this love will continue into the negotiating room is another question.
Meanwhile, three years into his stint as the sales director of Channel 4, Jonathan Allan still has work to do. Its team scored highly for creativity (as ever), but buyers are frustrated by its inflexible approach to trading and worried about its declining audience. Although they are cheering him on, they want more.
ITV
Kelly Williams and Simon Daglish Group commercial directors
TV advertising is a beacon of efficiency and effectiveness and ITV is unparalleled – reaching millions of people simultaneously every day. In 2015, we will deliver seven channels offering must-see programming, from Broadchurch to the Rugby World Cup along with ITV Player – which extends our reach beyond the living room – and the best opportunity to build brands at the heart of popular culture."
THE VERDICT
After coming third in this survey two years ago, ITV has come out on top with strong scores across the board. Agencies respect and like Williams and Daglish and praise the team. However, one buyer says sometimes regulatory issues or internal obstacles can get in the way of good ideas. ITV had a strong trading season last year on the back of the main channel increasing its share for the first time in six years. The conversations could be trickier this time around as the broadcaster's share of viewing declined by 5 per cent year on year in the first nine months of 2014.
Channel 5
Nick Bampton Commercial director of sales
In 2014, Channel 5 continued to narrow the gap on ITV and Channel 4. Against 16- to 34-year-olds and ABC1 audiences, our impact share and weekly reach have increased, and our reduced prices have provided value for agencies that supported us. This success is due to investment in factual and drama. With Viacom behind us, we will continue to offer advertisers excellent prices and cutting-edge solutions."
THE VERDICT
That Channel 5 and Bampton's team have continued to deliver industry-leading levels of integration and creativity despite the sale of the company is an impressive feat. Media buyers praise its salespeople's hunger to do a deal.
With a new owner and critically acclaimed shows such as Suspects and Gotham, Channel 5 has some momentum. Could Viacom's sales move into Channel 5 once its ad sales deal with Sky is up? While it is on its own Channel 5 is vulnerable to tough buyers, as the Omnicom fight has shown. And they are a tough lot.
Channel 4
Jonathan Allan Sales director
There are three reasons to invest more with Channel 4. 1) Innovation and diverse channels deliver the fastest reach for lowest cost. 2) We attract 30 per cent more higher-spending 'real' ABC1s and deliver 10 per cent higher ROI than the market. 3) Half the UK's young adults form our 11.5 million database – and this first-party data is now available to trade programmatically.
PS. Uefa Champions League on BT Sport, exclusively."
THE VERDICT
Media agency executives praise Channel 4 for its creativity, such as the John Lewis Christmas ad appearing in Gogglebox following a teaser campaign. UKTV has performed strongly in recent years but its impacts, and those of BT Sport, are masking the decline of Channel 4's own channels.
There are also concerns that too many impacts come from Come Dine With Me reruns and not the light TV viewers Channel 4 has always boasted about. Agencies also moan about service levels and the broadcaster's inflexible trading stance, which has apparently cost it money this year.
Sky Media
John Litster Managing director
Sky Media has unstoppable momentum following a decade of growth, taking us to new heights in terms of scale, quality and innovation. By scale, I mean more than 90 per cent reach, 11 million online users and a share of audience on a par with ITV and Channel 4. Our content is of phenomenal quality and Sky AdSmart is transformational. All this means building partnerships now matters more than ever."
THE VERDICT
Some questioned Litster's ability to carry Nick Milligan's briefcase, yet buyers say he has "grown into the role".
The sales team is praised for its "culture" and commitment to delivery, as well as its range: from drama such as Game Of Thrones to football and entertainment. Agencies say Sky's salespeople are increasingly recognising why they should be more creative and want to improve. The impact of AdSmart is only just starting to be felt. Sky's growth has traditionally come from new ad contracts but, over the next few years, it will need to keep hold of the ones it has.