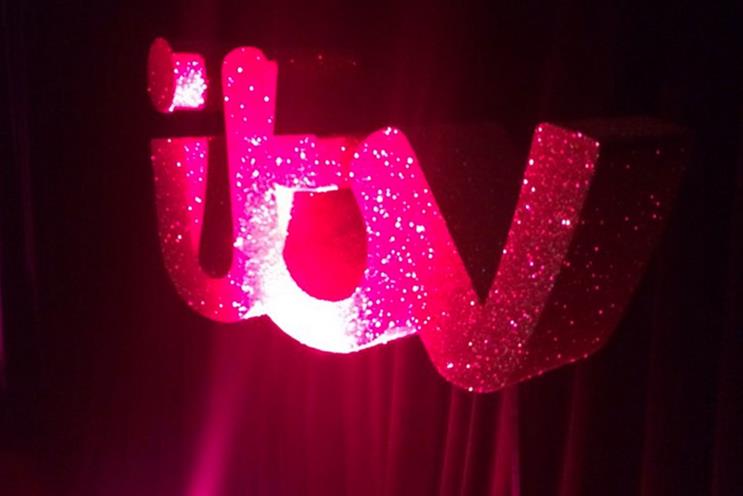 Red carpet arrivals at a West End theatre? Tick! Major celebrity turn out? Tick! Top-quality slate of forthcoming dramas? Tick! ITV just won this year's advertising upfronts. Britain's most popular commercial broadcaster lived up to its billing as it showcased an impressive array of new dramas when it took over the London Palladium for a West End gala, hosted by cheeky chappie Bradley Walsh.
This very British event put Channel 4's upfronts on Tuesday at Old Billingsgate and, in particular, Google's Brandcast at Battersea last month – both of which I also attended – in the shade.
New ITV dramas unveiled include Victoria (about the young Queen Victoria, starring Jenna Coleman), Churchill's Secret (about the dying days of Sir Winston, starring Michael Gambon) and Maigret (starring Rowan Atkinson).
More than once, ITV's director of television Peter Fincham used the word "lavish" and it showed. Celebs in the stalls included Simon Cowell, Piers Morgan, Amanda Holden, Nick Grimshaw and Eamonn Holmes.
Meanwhile beaming media buyers, in their gala glad rags in the circle of the Palladium, nodded when ITV's commercial team made two points.
First, Kelly Williams, the commercial managing director, unveiled a live channel streaming feature for The ITV Hub online service, Williams said: "Live TV is precisely what Netflix, Amazon and YouTube cannot offer."
Second, his deputy Simon Daglish, stressed the value of ITV's audiences above five million. Daglish said: "It's increasingly clear that television and ITV in particular is really the only place that can deliver mass, simultaneous, effective reach. No ad-blocking, no viewability issues, no fraud. Just quality, trusted entertainment."
Fans of vloggers might point out that ITV's entertainment slate isn't so compelling, but with I'm A Celebrity still doing the numbers and The Voice heading to ITV from the BBC, things hardly look bad. Flashes on the ITV gala big screen of new signing Robert Peston and ITV2 acquisition Family Guy also suggest further promise.
Most of all what ITV got right is that the bosses in the audience, Adam Crozier and Archie Norman (a postman and a grocer, joked Walsh, referring to their pasts at Royal Mail and Asda), have given Fincham creative freedom even while making the finances fit for purpose.
Inviting Julian Fellowes, the screenplay writer of Downton Abbey, on stage to receive a special thank-you (a street cobble from the road on Coronation Street, his favourite soap), illustrated how ITV values creativity and its past, not just profits.
Channel 4's upfronts were pretty good too. The broadcaster has got its creative mojo back at last under programme chief Jay Hunt and sales boss Jonathan Allan, who donned leathers briefly for a motorbike stunt.
Apart from a presentation lasting more than three hours with an interval (ITV managed it in half the time), Channel 4 showed it has an impressive range of new shows and returning formats such as Gogglebox, Humans, Hunted and SAS: Who Dares Wins.
It's worth noting that Channel 4 is also ahead of ITV on ad sales innovation with a programmatic video advertising exchange.
By contrast, Google's Brandcast, the online upstart's event, felt saccharine last month.
A surprising number of media buyers told me they stayed away from Brandcast. One described a previous event as "patronising".
YouTube is a global, not a British platform, but it needs to recognise that UK broadcasting is far more resilient than the American TV business.
Yes, YouTube gives everyone a voice. But viewers, consumers and advertisers want the best, original (and British) entertainment possible.
The BBC, ITV, Channel 4 and Sky have kept the quality bar high. The online players aren't taking over in Britain yet.
But the YouTube effect is having some impact: one theme of all the upfronts is the push for short-form content, particularly for brands.
Gideon Spanier is the head of media at Campaign and editor of mediaweek.co.uk