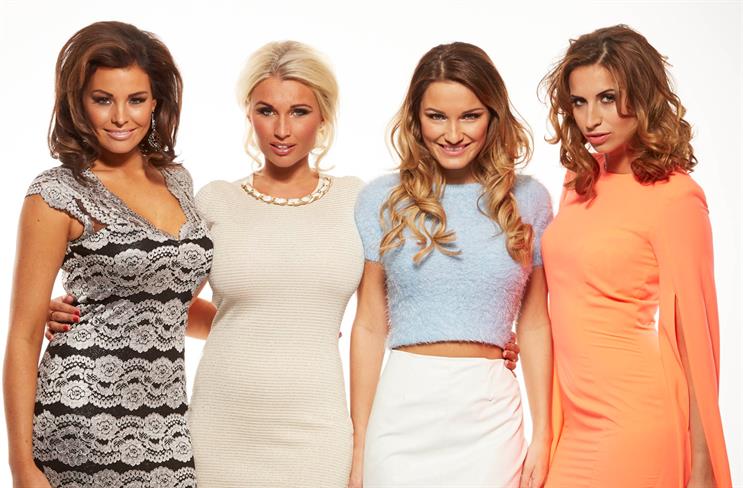 ITVBe will feature lifestyle and reality programming from the UK and the US and will become the new exclusive home for series, 'The Only Way is Essex' (Towie).
The new channel will also feature acquired content, including the US 'Real Housewives' franchise, which currently airs in daytime on ITV2.
ITVBe will be wholly funded by advertising and sponsorship, and will be available free on all the major broadcasting platforms, including Freeview, Sky and Virgin.
The aim is for it to complement ITV2, currently home to 'Towie', which will be refocused around scripted series, including comedy Plebs and The Job Lot, and panel shows, including 'Celebrity Juice'.
Fru Hazlitt, managing director of ITV Commercial & Online, said: "The launch of ITVBe will mean that our family of channels becomes the only TV family that can offer our customers both unparalleled mass reach and clearly defined, dedicated channels, targeting all the most sought after key audiences.
"The launch of the new channel will provide advertisers with a fantastic new opportunity to reach both young women and young mums in one dedicated free to air place.
"At the same time ITV2 will be strengthening its position as the home of 16-34s, which will benefit those customers who want to maximise their reach against a dedicated youth audience.
"We are very excited about getting out there and talking to all our clients and agencies about the new opportunities and ideas that the launch of ITVBe will bring."
ITV's chief executive Adam Crozier said ITVBe reinforces the broadcaster's plans to maximise audiences and revenues from its business.
ITVBe follows the announcement of a new pay channel ITV Encore last month, which is due to hit schedules this summer.
Peter Fincham, director of television at ITV, said: "Expanding ITV's family of channels to introduce a new free-to-air, female skewing channel focusing on entertainment and reality means our viewers will have access to even more great content.
"We identified an opportunity to develop what is currently part of the ITV2 schedule – reality and non-scripted shows, which are very popular with young women and housewives with kids – into a distinct channel proposition, aimed more squarely at that audience.
"ITV2 will continue to be the youngest channel in our portfolio, outside of CITV, and the strategy of bringing more scripted series, both acquired and commissioned, will continue apace, alongside panel shows, formats and other young skewing commissions."