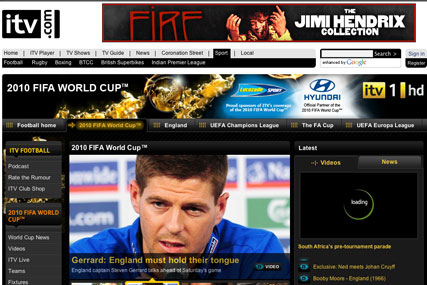 ITV Live, which has been built and designed by live social TV specialists Monterosa, launches today (Friday) on ITV.com, in time for the World Cup's opening ceremony and the first match, between hosts South Africa and Mexico.
As well as streaming matches through ITV Live, football fans will be able to select from interactive tools, such as player statistics, polls, multiple camera angles and a live feed of comments from Facebook.
Ben McOwen Wilson, director of online and interactive at TV, said: "Dual-screen has been a priority for ITV.com over the past 12 months, and ITV Live is the exciting result of our exploration into how our users want to interact with big events simultaneously, on the television and online."
IPhone users will also be able to stream live coverage of matches by downloading ITV's World Cup iPhone app.