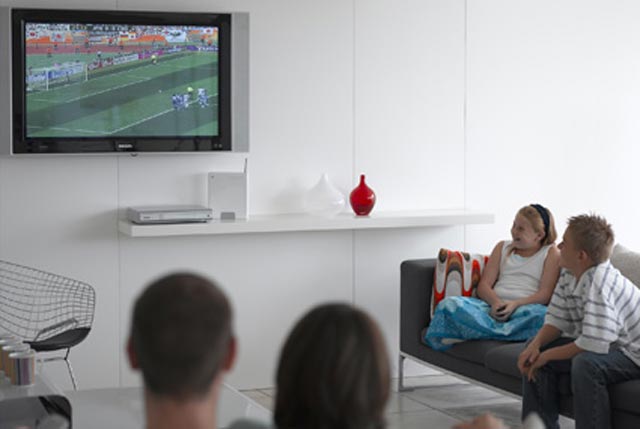 The research has examined how viewing habits affect TV-buying audiences and divided TV viewers into four main groups – Social Lives, Connected Lives, Busy Lives and Traditional Lives.
Using the online tool, planners and buyers can see what proportion of the main TV-buying audiences live each of the four types of lives, what their key brand drivers are, and how they like to interact with advertising.
The first group, Social Lives, comprises the younger viewers who are the most sociable and mobile. This section of the TV-viewing public balances its TV viewing between live and catch-up.
Those young adults who live Connected Lives balance new technology with their responsibilities. For this group, the TV is their main source of entertainment, but they use on-demand services when they need more flexibility.

The bulk of "middle" Britain lives Busy Lives. In these families, the children introduce the parents to new technologies and the TV set's main role is for when the family gathers together to watch event TV.
The biggest group of TV viewers lives Traditional Lives. These people are generally from the older end of the population and mainly watch linear TV through their TV set.

The research also found similarities and differences: brands are important to all groups of people, even if their brand decision-making process differs, and all groups of people use social media, even if they use it in different ways.

ITV found the way people watch content does not matter. TV in whatever form is still "central" to their lives, and viewers feel warmer towards content when they are given the opportunity to interact with it.
Simon Daglish, group commercial sales director at ITV, said: "We believe ITV Lives will provide agencies and clients with new and interesting ways to analyse audiences.
"This is a first from ITV Commercial, and something which we hope will be warmly received and be useful to planners and buyers alike on a daily basis."

The research follows ITV's rebrand last month and its new positioning, "at the heart of popular culture".
Follow @MaisieMcCabe