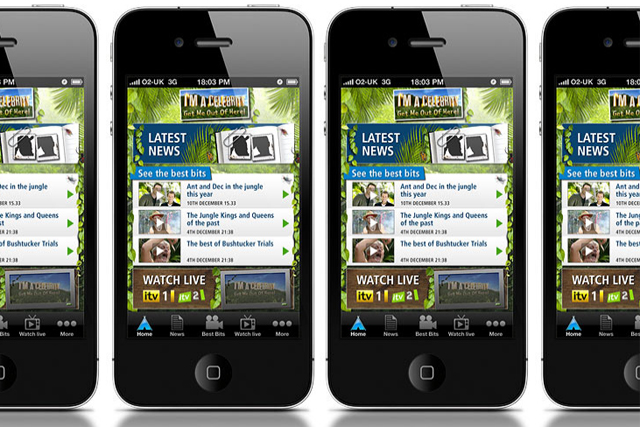 The broadcaster is understood to be developing mobile apps that will allow interactive voting related to primetime shows such as 'I'm A Celebrity'.
Sources suggest the apps – awaiting approval by Apple – will be available via the technology brand's App Store. They will enable viewers to buy "voting credits" to interact with their favourite programmes.
Broadcasters including the BBC, ITV and Five were exposed for misusing premium-rate phone services in 2007. ITV was forced to reimburse viewers £7.8m after it admitted many entrants to competitions stood no chance of winning.
Following a public outcry, broadcasters such as ITV and Channel 4 stopped using SMS as a means of interactive voting. However, this month the regulator cleared the use of apps for premium-rate voting.
ITV is also believed to be planning a mobile app for 'The X Factor', which could use image recognition technology to make voting easier. Ofcom's regulatory change could prompt other broad-casters to reinvest in participation TV.
Text voting
May 2004: production company Endemol introduces SMS voting for Big Brother
March 2007: SMS is caught up in wider cases of TV competition fraud; ITV appoints Deloitte & Touche to investigate call-TV shows
May 2007: Channel 4 reviews use of SMS voting
October 2007: ITV suspends SMS voting