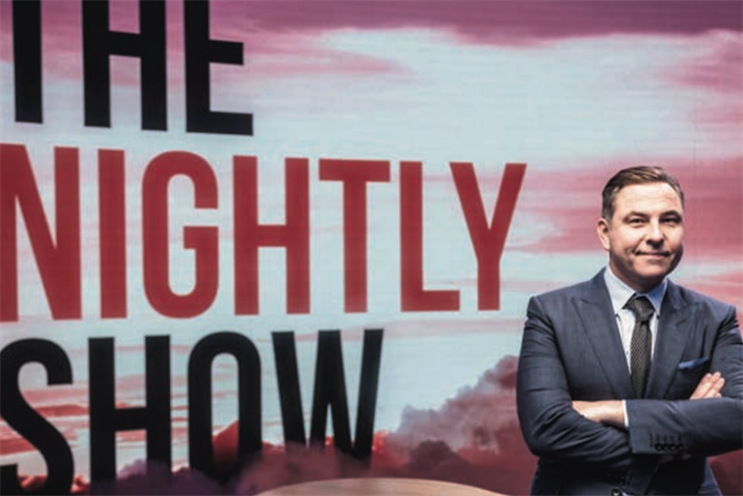 The commercial broadcaster is giving the show six weeks to build an audience in the weekday 10pm slot occupied by ITV News at Ten, which it has pushed back to 10.30pm.

The Nightly Show, which is hosted by a different celebrity each week, beat News at Ten's usual audience of 1.8 million but not the BBC's 10pm news programme, which attracts 4.1 million people.

The change to the slot was welcomed by Dominic Williams, chief trading officer at Amplifi, who said it would give ad buyers another way to target a larger audience than that of ITV News at Ten.

"Moving the news away from 10pm shows that the new programme director Kevin Lygo in experimenting with new formats, innovating the schedule and creating another appointment-to-view opportunity for our clients," he added.

ITV News at Ten was last moved in 2008 when it was restored to the 10pm slot after nine years at 11pm.