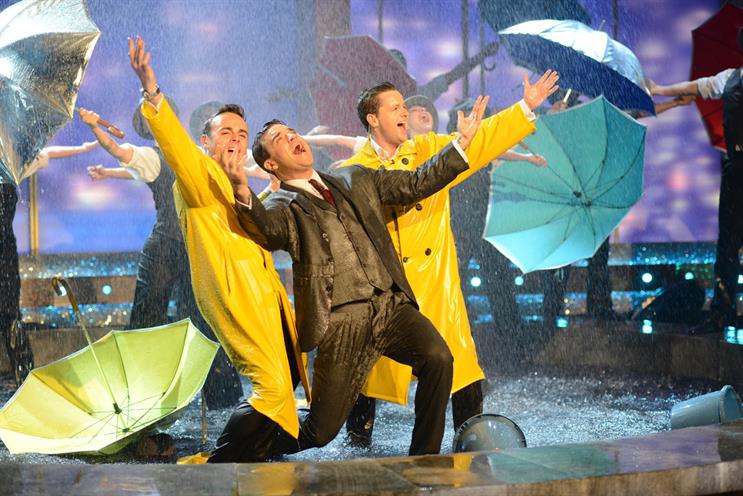 Speaking after ITV's preliminary results, Crozier said ITV's spot ad revenue rose 7.5 per cent year on year in January, was flat in February and is likely to increase by 7 per cent in March.
Brands in the retail, telecoms and broadband sectors were responsible for much of the revenue growth in the first quarter, Crozier added.
The rules governing how ITV sells its airtime, Contract Rights Renewal, allow media agencies to reduce adspend when audiences decline, but Crozier said the deals agreed in the autumn trading season mean ITV should outperform the market in 2013.
Crozier said ITV had agreed "staggered multi-year deals" with agencies during the trading season.
ITV's on-screen performance was hit by rival coverage of the Olympics and the Jubilee last year, but it won't face this competition in 2013. The year has started strongly with shows such as Ant & Dec's Saturday Night Takeaway.
In 2012, ITV's spot revenues were flat at £1.51 billion. Crozier said ITV and BSkyB's Sky Media outperformed the TV ad market, which was down 1 per cent year on year.