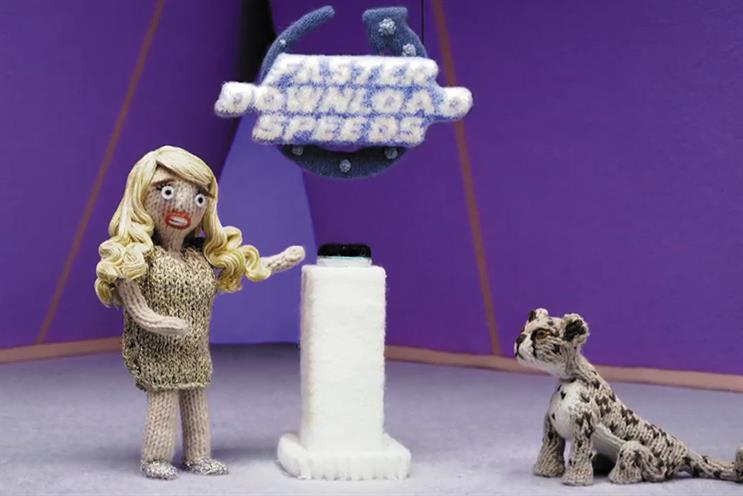 Barb data showed 100 per cent of viewers watched the break, rather than switching over, when it aired during ITV's charity programme Text Santa last month.
ITV also commissioned neuroscience research that showed the spots enjoyed a ten per cent jump in long-term ad recall.
Six brands agreed for their ads to be remade using knitted puppets for the commercial break, which aired in a prime-time slot at 915pm during the Text Santa broadcast, and an average of 3.9 million watched the show.
ITV Commercial and ITV Creative, the broadcaster's in-house creative team, were inspired to make the knitted ad break after media agency PHD's success with the LEGO Movie ad break on ITV in 2014 when familiar ads were remade with LEGO characters.
ITV decided on knitted characters because Text Santa had a Christmas jumper theme.
BT, British Gas, Nationwide, DFS, Amazon Prime and Dreams let ITV Creative re-make their ads by using stop-motion animation, model-making and puppet-makers Mackinnon and Saunders.
Kelly Williams, ITV Commercial director, said: "The results of this research clearly show that with the right context and a fantastic creative, partnering with ITV can have huge benefits for brands.
"We are already working with a number of clients on other contextually relevant collaborations."
ITV used neuroscience-based market research agency, Neuro-Insight, to study viewers' brain response to the knitted ad break and compared the results to a break containing the original versions of the TV spots.
While the original ads scored "highly", it said "long-term memory encoding" for the knitted versions of the advertisements was ten per cent higher.
Memory encoding is an important measure "because of a correlation between memory and subsequent brand decision-making and purchase behaviour", according to Neuro-Insight.
ITV claimed Text Santa was the most tweeted about show of that day, beating Gogglebox, according to Kantar Media Instar Social. "
Social conversations spiked the moment the knitted ad break was broadcast with people still talking about it for several days after the break was aired," ITV said.