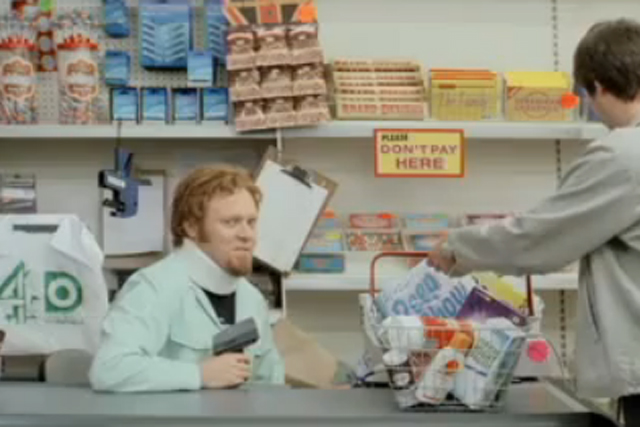 Lind's appointment completes ITV's marketing team. He will be charged with leading ITV's in-house team, which now creates all of the broadcaster's work following its split with Bartle Bogle Hegarty at the end of last year.
In his new role Lind will work alongside: Reemah Sakaan, director of network marketing; Jenny Bullis, director of media; Adrian Last, director of ITV Studios marketing; and Paul Gilshan, director of commercial marketing and research.
Lind will report to Rufus Radcliffe, group director of marketing and research, who joined ITV last year from Channel 4 where he was head of network marketing.
Lind has been at Channel 4 for 12 years. He initially managed the broadcaster's on-air promotions department and became deputy network creative director in 2011.
Since the departure of Tom Tagholm earlier this year he has been acting network creative director.
After starting his career as a runner at The Children's Channel, Lind moved to direct music videos and commercials before joining Channel 4 in 2000.
Radcliffe said: "I'm delighted ITV have attracted someone with such an outstanding creative track record as Phil.
"It's my ambition for ITV Creative to become the best in-house creative resource in British media and with Phil's appointment – the future for us is an exciting one."
Lind's start date is yet to be announced. He said: "I'm really excited to be given the opportunity to help build a strong ITV Creative and brand.
"After some great years at 4 I can't wait to get stuck into a company that has the sheer size and scale of ITV."
Channel 4 is currently recruiting for a permanent creative director and it is understood that Lind would have been a candidate for the permanent job had he have stayed.
Dan Brooke, director of marketing and communications at Channel 4, said: "Phil is an amazing talent and he is a loss to Channel 4.
"I'd like to thank him for the amazing work he has done for Channel 4 and I wish him all the success in his new job."
Follow Maisie McCabe on Twitter @MaisieMcCabe