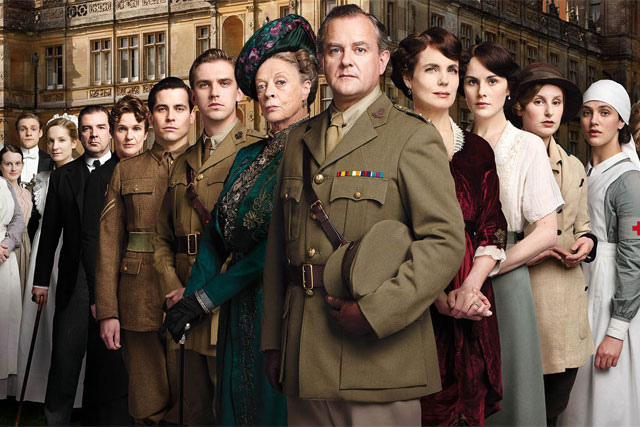 According to ITV's full year results for 2013, the commercial broadcaster reported revenue of £2.39 billion in 2013, up 8.8 per cent year on year with ad sales up 2 per cent and revenue from ITV Studios up 20 per cent.

Once adjusted, ITV's pre-tax profits were up 27 per cent to £581m while overall revenues were up 8% to £2.7bn in the 12 months.
Over the full year ITV's net advertising revenue (NAR) at ITV Family channels were just behind the estimated wider TV market growth of 3 per cent.
However, ITV noted: "It is getting increasingly difficult to measure the market as all broadcasters have differing definitions and therefore include sources of revenue other than pure spot advertising."
The TV ad market was described as having experienced "significant fluctuations across the year", often driven by the timing of sports events and ITV's large blockbuster programmes, including 'The X Factor', 'I'm a Celebrity...' and 'Downton Abbey'.
ITV Family NAR was down 3 per cent in the first half of 2013 due to the absence of a large one-off sporting event but recovered over the second half.
Crozier noted further "signs of improvement" for the television advertising market in 2014 and said the company expects its TV revenue to rise 5-6 per cent year-on-year in the four months to April.
He said: "Over the full year in 2014 we expect to outperform the television advertising market. Our robust on-screen performance in 2013, the strong schedule for 2014 including the FIFA World Cup, and the advertising deals we have done to date, puts us in a good position to achieve this."
However, ITV's strategy has always been to reduce its reliance on the cyclical advertising market after the sharp downturn in 2008/2009 by expanding its revenue streams.
Crozier said the broadcaster remains committed to the strategy for rebalancing the business, with growth increasingly coming from online, pay and interactive and from ITV Studios internationally.
Non-NAR revenues were £1.21 billion, up 16.9 per cent year on year. Revenues generated by the broadcast and online division were up 3 per cent, driven by 16 per cent growth in online, pay and interactive and 2 per cent growth in NAR.
Speaking on a conference call today, ITV also ruled itself out of the process to buy Channel 5, with first-round bids expected to be made by tomorrow. Crozier said firmly: "We are not looking at [buying] Channel 5".
On-screen, ITV reported its "best year-on-year viewing performance for 10 years", with ITV Family share of viewing up 4 per cent. Crozier claimed in 2013 soap Coronaton Street has, for the first time, averaged higher viewing figures than the BBC's EastEnders.