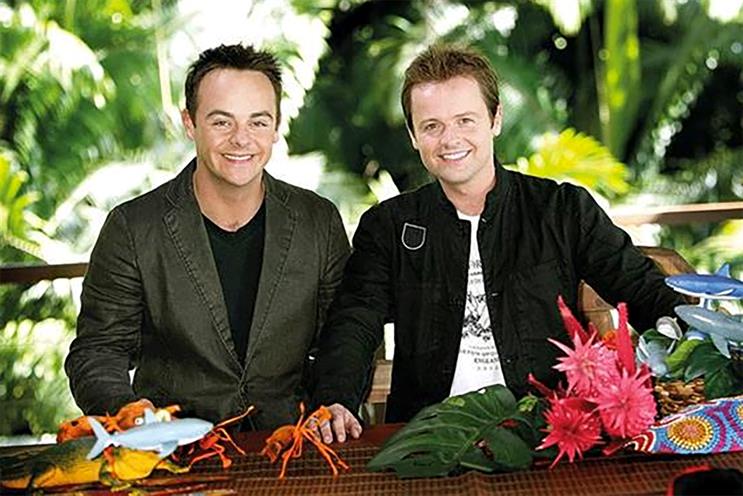 According to the broadcaster's full year results for 2015, ITV's revenue climbed by 14.7 per cent year on year to £2.97 billion in the 12 months to 31 December.
ITV's adjusted profit before tax was £843 million, up 18.4 per cent when compared to 2014.
The broadcaster said its broadcast and online division generated revenue of £2.15 billion (up 6 per cent year on year).
This was driven by a 6 per cent year-on-year growth in net advertising revenue to £1.72 billion, while online, pay and interactive revenue climbed 23 per cent from 2014 to £188 million in 2015.
Over the year, ITV said it increased its share of the TV ad market to 46.1 per cent, up from 45.9 per cent in 2014.
However, ITV said: "It is becoming increasingly difficult to measure the pure spot advertising market as all broadcasters use different definitions, which may include additional sources of revenue such as sponsorship and VoD in their estimates of television advertising."
ITV managed to increase its share of the broadcast ad market despite its share of viewing declining by 3 per cent year on year in 2015. ITV said its viewing was impacted by the launch of new free-to-air digital channels, some shows not performing as well as expected, and "relatively strong competition from BBC".
Given what was described as a "strong performance" for ITV, the board is proposing a 10p special dividend to shareholders, equivalent to £400 million.
Adam Crozier, the chief executive of ITV, said: "Our strong cash generation and robust financial position gives us the flexibility to invest in growing the business while at the same time delivering returns to our shareholders."
For 2016, Crozier said ITV expected NAR to be flat in the first quarter, marginally behind the market, compared to 12 per cent growth over the same period last year.
But the broadcaster expects a strong second quarter, thanks to the European football championships in June and July.