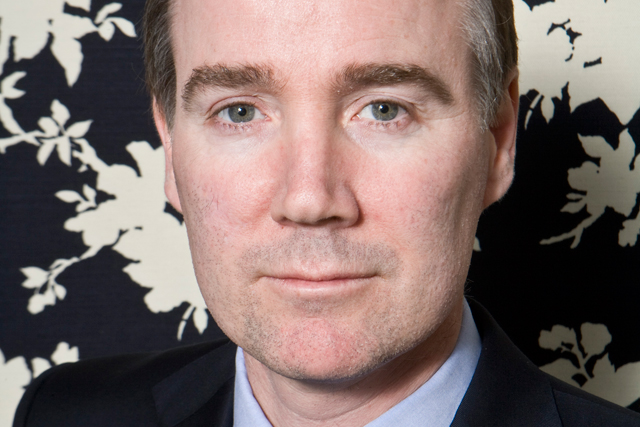 In its preliminary results for 2011 ITV said broadcasting and online revenues were £1.82bn, an increase of 3% year on year, which it said was driven by growth outside TV spot advertising, which it refers to as net ad revenues (NAR).
ITV said its NAR was £1.51bn, an increase of 1% year on year in 2011 and outperforming a TV ad market which ITV said rose 0.7% during the year.
When questioned about suggestions from media agencies that NAR growth of 1% meant ITV underperformed the TV ad market in 2011 chief executive Adam Crozier said he was "comfortable that we have outperformed the market".
Crozier said: "We expected a drop of around eight to 10% in [spot ad revenue] in the first quarter but if look at the last nine months it has been relatively flat. In the first quarter we have difficult comparatives and although we're still down it's not as much as it was."

Crozier said although retail advertising had not performed well in the first quarter there has been "good growth" in some categories including government, financial, publishing, broadcast and broadband.
ITV said its family NAR was down 4% in January 2012 and down 4% in February 2011. ITV expects NAR to be up 2% in March, down 2% for Q1 2012 overall and "broadly flat" in April.
ITV's online revenues were £34m, an increase of 21% year on year, and ITV said it is continuing to invest in fixing its legacy technology and in improving the quality and distribution of ITV Player.
The number of long-form content views on ITV Player was 376 million in 2011, up 44% year on year.
Crozier said growth in online revenues was held back by an inherited deal with Virgin Media that did not allow for advertising; something that might be addressed when it is renewed.
ITV's adjusted profit before tax was £398m, up 24% year on year. The adjusted figure strips out the effect of exceptional items, impairment of acquired intangible assets, amortisation of intangible assets acquired through business combinations, financing cost adjustments, and prior period and other tax adjustments from the statutory numbers.
Crozier said: "We're now almost two years into our five-year Transformation Plan and our continued growth in revenue and profit – at a time when the advertising market is broadly flat – demonstrates that we're performing in line with our strategic priorities.
"The increase in non-advertising revenues of £93m, driven by our studios and online businesses, is clear evidence of progress in rebalancing the Company and our ability to grow new revenue streams."
External revenues at ITV Studios (ITV's production arm) were £320m during 2011, an increase of 9% year on year, and earnings before interest, taxes and amortization at ITV Studios was £83m, up 2% year on year.
ITV will start "internal trials" of its much-trailed micropayments service by the beginning of June but Crozier declined to set a date when it would be available to the public. He said it would launch "reasonably shortly".

Crozier said ITV's high-definition ITV2, 3 and 4 channels on BSkyB were "performing in line with expectations" and ITV could extend its pay strategy through paid-for international player or new channels.
Although the ITV family of channels' share of TV viewing increased from 22.9% in 2010 to 23.1% in 2011, ITV1's share of viewing declined from 16.0% in 2010 to 15.6% in 2011.

Crozier said in the first eight months of 2011 ITV1 was "tracking ahead" but the channel had a "disappointing last quarter" in terms of audience figures after 'The X Factor' was "a bit down" and 'Coronation Street" was "slightly down".
Follow Maisie McCabe on Twitter @MaisieMcCabe