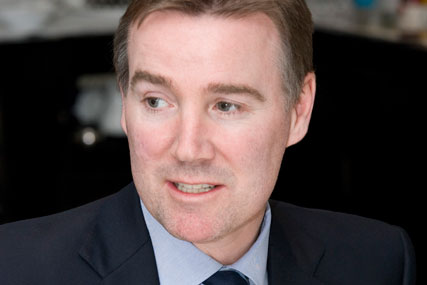 Under the terms of the deal ITV archive programming such as 'Cold Feet' and 'Prime Suspect' will join Sky's Anytime+ offer tomorrow (31 January) and seven-day catch-up will be added to the service later in the year.
The deal means Sky+HD customers will be able to stream shows such as 'Coronation Street', 'The X Factor' and 'The Only Way is Essex' through their Sky box up until seven days after broadcast.
It is understood that the archive programming has been made available through a significant licensing deal between ITV and Sky, while ITV will be paid per hour of viewed content for the catch-up programming.
Spokespeople for Sky and ITV declined to comment on the size of the deal.
Adam Crozier, chief executive of ITV, said: "A key part of our transformation plan is creating new revenue streams, and we see increasing consumer adoption of on demand TV as a terrific opportunity to help achieve that goal.
"Getting great ITV content - both catch up and archive - distributed across a wide range of platforms will allow us to increase viewing levels and help build pay revenues."
ITV is currently examining how it might add micro-payments to the ITV Player. The pay mechanism is now in place, as Crozier indicated it would be, but an ITV spokeswoman said there was nothing further to announce at this time.
Sky also announced today that it had expanded its deal with the BBC so that, in addition to the archive BBC content Sky Anytime+ already offers through a deal with UKTV, Sky will add catch-up programming from the BBC later this year.
The Anytime+ service is to be extended to all Sky+HD homes with an internet connection, rather than just Sky Broadband customers, expanding its reach from 1.2 million homes to more than five million homes.
Sky has two types of on-demand service: Sky Anytime, a limited amount of content delivered via satellite with ads shown against it; and Sky Anytime+, a wider selection of shows delivered by broadband connection which does not currently carry advertising.
It is understood that when advertising is introduced to Sky Anytime+ ITV will handle the ad sales for any opportunities around ITV content.