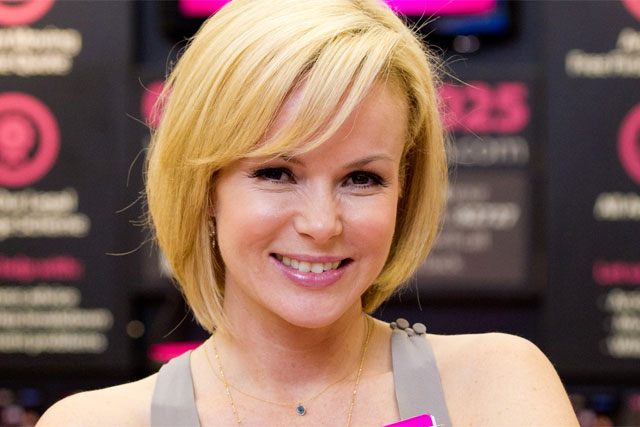 Holden appeared on 'This Morning' on 29 July to talk about her roles in 'Britain's Got Talent' and 'Shrek: The Musical'.
Holden was engaged by QualitySolicitors to appear in its TV ads and, on same day, she appeared at WH Smith in Westfield to promote the service, although these facts were not taken into account by Ofcom.
On 'This Morning', when the interviewer asked "What else have you got on at the moment?", Holden said she was launching a campaign for QualitySolicitors.
She described QualitySolicitors-branded law firms as "...solicitors who are kosher, who are not going to rip you off and who can help you and it's completely free – you get advice free…"
She also explained that, for viewers who wished to acquire the details of such firms "…you can walk into WH Smith. It's on the high street now. There are a hundred WH Smiths in the country".
Ofcom judged that one of the presenters appeared to endorse QualitySolicitors, when he said: "I think it's good having something like that, 'cos there's a culture now where you put the telly on in the morning and there's all these adverts – all these words of blame and claim – and I think … you know, they're sort of like vultures really, and so get, you know, a decent firm..."
In its response to Ofcom, ITV argued Holden's comments were not overly promotional.
It said: "From the outset, the production team had made it clear to Ms Holden's management that her role with QualitySolicitors was going to be only one of several topics discussed and that any reference to it would be brief," adding, "the reference to it was introduced towards the end of the interview for this purpose."
ITV also said it was confident that, as a regular television guest and entertainer, Holden would have understood the limits of what she could say.
Ofcom acknowledged that 'This Morning' viewers were clearly likely to have an interest in the life and work of celebrity guests, but said in this case no explanation was offered as to why Holden was working with QualitySolicitors and, as its area of business had no obvious link to her entertainment career, there appeared to be insufficient editorial justification for the extent of the discussion of it in the interview.
Follow Daniel Farey-Jones on Twitter @danfareyjones