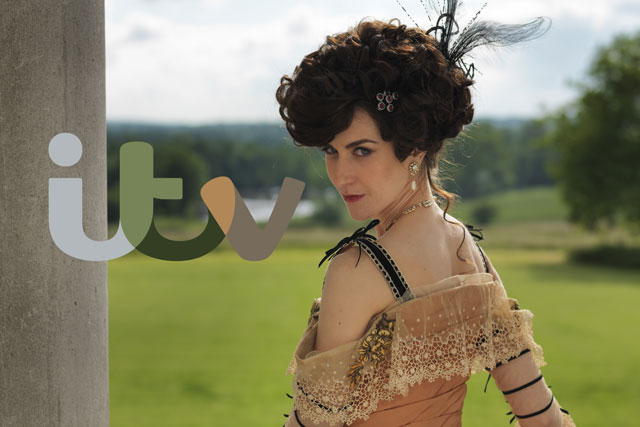 From today, ITV's main terrestrial channel will be called ITV rather than ITV1, and in its idents, the new curvy logo will pick out the colours from the footage or montage within them.
The rebrand was unveiled at ITV's Upfronts event for agencies and advertisers in November last year and the logo will take on a different colour or personality for each of the broadcaster's channels.
For ITV2, the logo has taken on a "hot red" colour and its idents aim to reflect the fun and entertainment of shows such as 'The Only Way Is Essex' and 'Celebrity Juice', by giving an everyday situations a playful twist.

TV3 broadcasts ITV's drama collections, such as 'Lewis' and 'Miss Marple', and the channel will use the logo in "midnight blue", while its idents feature bell jars containing hand-cut paper scenes.

ITV's male-focused digital channel ITV4 is the home of its sport and cult classics. The channel has a "slate grey" logo and its idents show fans of the channel recreating scenes or action from the channel's content.

The idents for ITV's kids' channel CITV were created with the help of children and the animated films show the 'C-Creatures' logo interacting with animals.

Rufus Radliffe, group director of marketing and research, ITV, said: "Viewers now have access to hundreds of channels and are forming relationships with digital brands that did not exist a few years ago.

"The rebranding of ITV will allow us to further cement the relationship in viewers' minds between our shows and the ITV brand that produces and broadcasts them.

"We now have a consistent identity across everything that we do, all rooted in our positioning as a media brand that is at the heart of popular culture."
The rebrand was led by Radliffe with Reemah Sakaan, director of network marketing, and Phil Lind, creative director of ITV Creative, and produced in-house, working with external specialists.
The ITV logo was created in collaboration with Matt Rudd and type specialists Fontsmith.