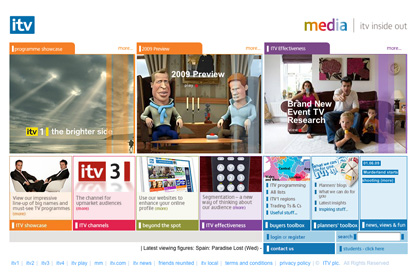 The broadcaster's business-to-business website includes a marketing tool for media buyers that helps to select programmes for individual client campaigns and research that highlights the opportunities across all ITV platforms.

The digital agency Dare has worked with ITV on relaunching the site, based on focus group work from Work Research.

Julia Porter, the director of commercial marketing at ITV, said: "Through the redesign we wanted to create a dynamic and comprehensive one-stop shop for our clients and agencies which provided them with all the materials they might need when planning and buying media campaigns for television and beyond."