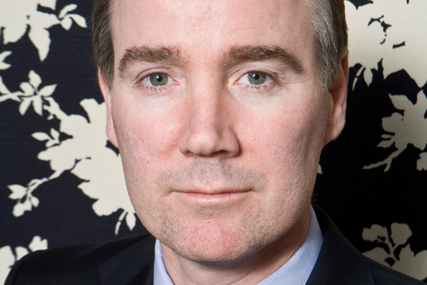 The UK's biggest commercial broadcaster will be led by its incoming chief executive Adam Crozier from 26 April.
ITV's results for last year compares favourably with 2008 when it was hampered by writing off the value of some of its broadcast assets. Gains were made despite the broadcaster's advertising revenues dropping 9% year on year to £1,291m.
ITV ad revenue for the first quarter is expected to be up 7% year on year with ad revenue in March expected to be up 18%. Ad revenue in April is expected to be between 15% and 20%.
Archie Norman, chairman of ITV, said: "There has been a rebound in the ad market. It looks as if last year was exceptional but we are cautious about the future.
"We will come into tougher comparatives and post election we expect cut backs in public spending. None of us know what will happen to tax."
ITV exceeded its cost savings target during 2009, making £169m in cost savings ahead of a target of £155m.
John Cresswell, acting chief executive of ITV, said: "The market is more positive, but March and April suffered significant declines last year.
"We are hopeful of a bounce back this year but visibility is limited and we are cautious about the outlook for the second half of the year."
The broadcaster is currently undergoing a strategic review of its operations with external consultants LEK Consulting, however, Norman said the ITV management team is leading the review and "LEK is helping".
The pension deficit of ITV increased over 2009 and stands at £436m compared with £178m in 2008 even after a £110 credit to reflect actions taken over the year. Ian Griffiths, the broadcaster's group finance director, said ITV "continues to explore further options".
Norman declined to comment on Crozier's pay package but said it would be "in line with what you would expect" for a chief executive taking on such a role, and added his base salary would be less than former executive chairman Michael Grade.
Norman added: "Under Adam Crozier's leadership, ITV will set out on the journey to become a very different business over the next five years. ITV's challenge is to reduce its dependence on a free-to-air model threatened by digital media and besieged by legacy regulation."
In a bid to dispell speculation that ITV could sell of its production arm, ITV Studios, the acting CEO ringfenced content and production as "a major part of ITV's future", adding: "Everyone is investing in production and content business.
"Given where we are if I had a pound I would invest in content. If you purchase programmes from outside you are limited to the rights that you can own."