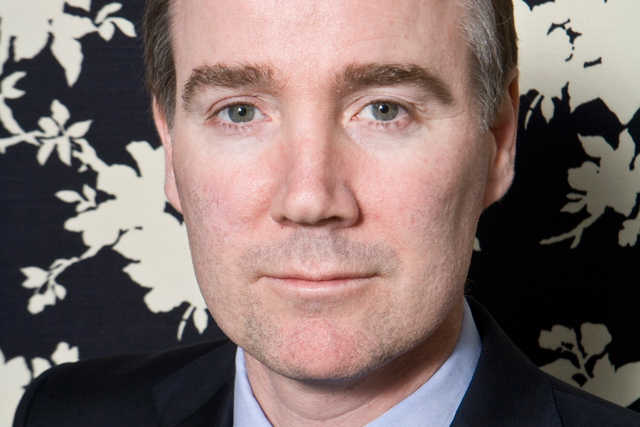 According to an interim management statement, ITV's net ad revenue (NAR) was £362m in the first quarter of 2012, down 1% year on year, which ITV said was in line with the market.
When taken together, all ITV's non-NAR revenue (including production revenue, sponsorship, online ad revenue, pay TV income) was £290m in the first three months of 2012, up 43% year on year.
ITV's broadcasting and online segment, which includes all forms of ad revenue, reported revenue of £440m in Q1, up 1% year on year. ITV's production arm ITV Studios reported revenue of £212, up 61% year on year.
Although total revenue was £652m, up 15% year on year, this included £87m of internal supply. External revenue was £565m during the quarter, up 13% year on year.
Although share of viewing for the ITV Family of channels was down by 2% in the four months to the end of April, ITV said it remains confident in its schedule with the Euro 2012 international football tournament in June and a "strong autumn line-up".
Adam Crozier joined as chief executive of ITV in April 2010 and has launched a five-year transformation plan in a bid to diversify the businesses and reduce its dependence on the TV spot market in August 2010.
Crozier said: "We continue to push forward with our five-year Transformation Plan with external revenues up 13% in the first quarter of the year – driven by an increase in non-advertising revenues – in line with our strategy of rebalancing and growing the business.
"ITV Family NAR started the year better than we anticipated but is nevertheless down 1% in Q1. While the underlying television advertising market continues to be broadly flat, we expect ITV's ad revenue to be up around 3% in H1, helped by Euro 2012."
Crozier said he expects ITV to outperform the TV ad market in the first half of 2012 and for the year as a whole.
ITV's estimate that its spot ad revenue will rise by 3% in the first half is based on the assumption that ITV Family NAR was down 1% in Q1, broadly flat in April and will rise 6% in May and up between 12% and 17% in June.
Follow Maisie McCabe on Twitter @MaisieMcCabe