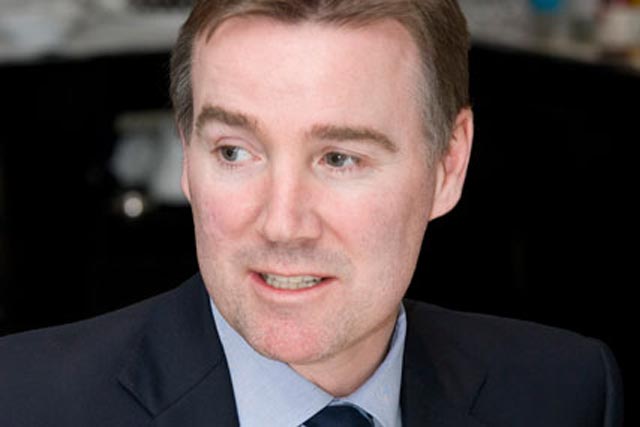 According to ITV's interim results for the half year ended 30 June, its broadcasting and online segment, which includes ad revenue and its digital business as well as pay-TV channels, was £887m, up 3.0% year on year.
Adjusted profit before tax was £204m in the six-month period, up 72.9% from £118m in the first six months of 2010.
Adjusted profit before tax removes the effect of exceptional items, impairment, amortisation, financing cost adjustments, and prior-period and other tax adjustments from the statutory numbers.
In the first half of 2011, ITV Family net ad revenue increased by 2% but ITV said that, as had been expected, tough World Cup comparatives meant ITV underperformed the TV ad market by 1%. ITV said it expects to outperform the market across 2011.
ITV said it expects ITV Family net ad revenue to be down 2% in July, down 4% in August and currently expects ITV Family NAR in September to be broadly flat, taking into account the earlier than usual reporting date.
The broadcaster said net ad revenue across ITV's family of channels is expected to be slightly down in the third quarter, but ahead of the market.
Online revenues increased by 33% to £16m in the first half and ITV said it was clear the business must "remain focused on building scale" and will look to introduce an online payment system around the turn of the year, probably in January.
Adam Crozier, chief executive of ITV, said: "[ITV has] reorganised the commercial team so we can listen and engage with our customers more effectively. Our new multi-disciplined sales team will be responsible for selling all of our assets across multiple platforms.
"The changes to our commercial and online business will see more focus than ever before on advertisers and consumers, as we continue to focus on reducing our reliance on a cyclical advertising market."
Crozier said he said he expected to launch micropayments to a testing group in January and then "very quickly" offer the service to the public.
He said: "Then we can test the consumer proposition to see what people are prepared to pay for."
Earnings before the deduction of interest, tax and amortization expenses (EBDITA) and before exceptional items, increased 45% to £240m, as higher revenue was converted into profit and the company benefited from the lack of Football World Cup costs.
When questioned about speculation that incoming director of sales Kelly Williams would not be allowed to speak to advertisers and agencies due to his previous contract with Northern and Shell, Crozier said: "I expect him to start right away."
The board has also declared it will pay an interim dividend of 0.4p, the company's first dividend since 2008.