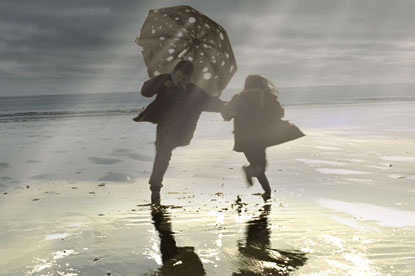 Though the OFT has recommended that the Competition Commission consider making changes to CRR, following a consultation process conducted with the assistance of Ofcom, rivals including Five are pleased with the outcome.

In a statement, Five said: "The OFT has listened to the evidence submitted by Five and others, and recognised that ITV's unique ability to attract large audiences gives it substantial market power which must continue to be constrained."

"We hope the Competition Commission will take a thorough look at the issues involved, but we recognise that these may only be resolved through a full market review."
Bob Wootton, ISBA's director of media and advertising said: "This is an encouraging report from the OFT - although it continues to believe some change should be made to CRR, it has clearly indicated its view that it should be retained."
The OFT found that while ITV1's market position has declined it still retains substantial power in the TV market place and remains the only provider of very large commercial audiences.

ITV had been arguing for the removal of CRR on the basis that advertisers could substitute ITV1's audience through deals with other media owners.

This provoked a backlash from advertisers and media agencies, who submitted evidence to support the contrary view.

However, the OFT has recommended that the CC consider making changes to CRR to "find a more proportionate remedy, which creates less costs and distortions than CRR but would nevertheless address any remaining detrimental affects of the merger arising from ITV1's unique position in the supply of mass audiences."

Broadcast sources suggest that the CC may make changes to CRR in time for the next autumn trading season.

John Fingleton, the chief executive of the OFT, said: "We recommend retaining some protection for advertisers and media buyers so that all parties have an equal playing field in what are challenging economic circumstances."