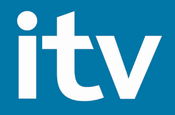 In the run-up to the match between Chelsea and Manchester United, ad slots on ITV jumped by 65 per cent as brands fought for the key spots.

Before the match, Gary Digby, the customer relations director at ITV, hoped it would go to extra-time and penalties so ITV could place additional ads.

As part of this contingency plan, brands had bought ad slots at a fixed price against the average. However, ITV declined to comment how much it had made by airing these extra spots.

Viewing figures exceeded estimates of 13 million by 1.6 million at the five-minute peak during the penalty shoot-out, with the average reaching 11.1 million during the whole match, excluding the out-of-home viewing in pubs.

An ITV spokesman said: "The football match was exactly what everyone wanted. It was a really close match, edge-of-the-seat drama. Everything that top-level sport should be."