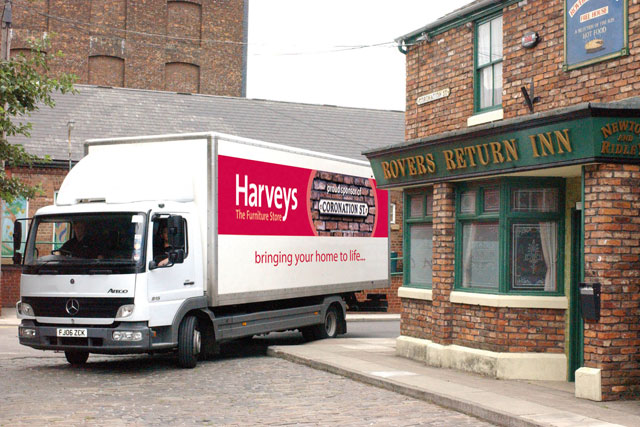 The broadcaster is drawing up an on- and off-air sponsorship package that will include broadcast, online, mobile and licensing.
Stephen Campbell, managing director at furniture retailer Harveys, said: "Over the last five years, 'Coronation Street' has been a fantastic alignment for us, but we feel the time has come to look for something new.
"However, having contemplated long and hard about continuing with 'Coronation Street', we felt it would be a good time to do something different and we are currently considering a number of options."
Harveys' sponsorship will end in January 2013 and comes as the retailer shifts focus from its price and sales-led marketing.
It has recently launched an app that allows users to "test drive" sofas in their home, which has been integrated into its 'Coronation Street' idents that features comedienne characters Katie and Anna.
Simon Daglish, group commercial sales director at ITV, said: "'Coronation Street' remains one of the jewels in ITV's crown and this sponsorship package consistently delivers some of the highest audiences across any year, as well as outstanding additional value and exciting opportunities across multiple platforms.
"Harveys remains one of our largest advertisers and we look forward to continuing to work closely with them going forward."
'Coronation Street' is the UK's most popular soap and currently attracts an average audience of 10.1 million viewers for each of its five episodes per week.
This year it peaked with 12.5 million viewers, or 45% of the available TV audience, for an episode on 23 January that saw Becky McDonald leave the show.
Follow Matthew Chapman at @mattchapmanUK