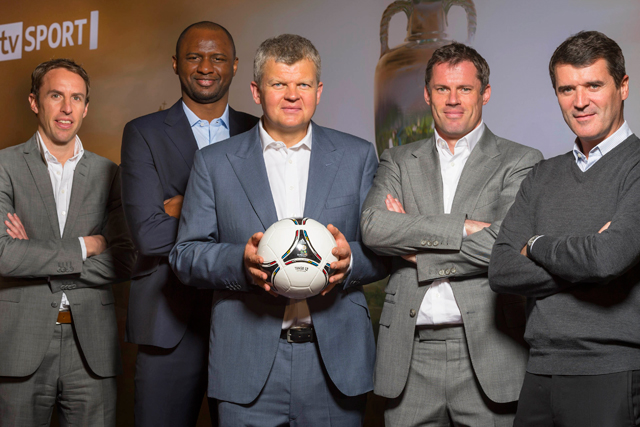 The TV ad market is expected to be up around 7% year on year in June but media agencies believe ITV's TV ad revenue could be up around 15% year on year if the broadcaster brings in an additional £12m to £15m.

Media agency sources say the biggest increases in spending have come from brands in sectors such as gambling, cars, sports goods, drinks and technology. Bookmakers are said to have increased their TV spend by the highest proportion overall.

ITV's main commercial partners include Uefa Euro 2012 sponsors Kia-Hyundai, Powerade, McDonald's and Sharp.

Some brands are simply buying airtime during the games broadcast by ITV, while others are booking wider TV campaigns and so are helping to boost the revenue haul of the other commercial broadcasters.

ITV and BBC share the football rights for the Uefa Euro 2012 tournament. ITV broadcast two of England's group games, while the BBC had the rights for the third group game and last night's quarter final with Italy.

UTV Media's TalkSport is broadcasting audio commentary from each of the tournament's 64 games and its radio ad revenue is expected to increase by 20% year on year in June, against a market up between 5 and 7%.

TalkSport's airtime is believed to be sold out during the tournament and the national radio station has six major partners for its coverage: Coca-Cola, 3, Vauxhall, Nivea for Men, Ladbrokes and Screwfix.

Although the additional TV ad revenue is good news for June, some media agency buyers believe that as much as 40% of the money is not additional cash and has simply been brought forward from July and August.

Initial forecasts suggested TV ad revenue could be down by around 10% year on year in both July and August as brands avoid the Olympic period but some media agencies fear TV ad revenue could fall between 11% and 15%.

The most optimistic predictions suggest TV ad revenue in the final four months of the year will be flat compared with 2011 but others believe revenue could continue to decline by up to 5% year on year.