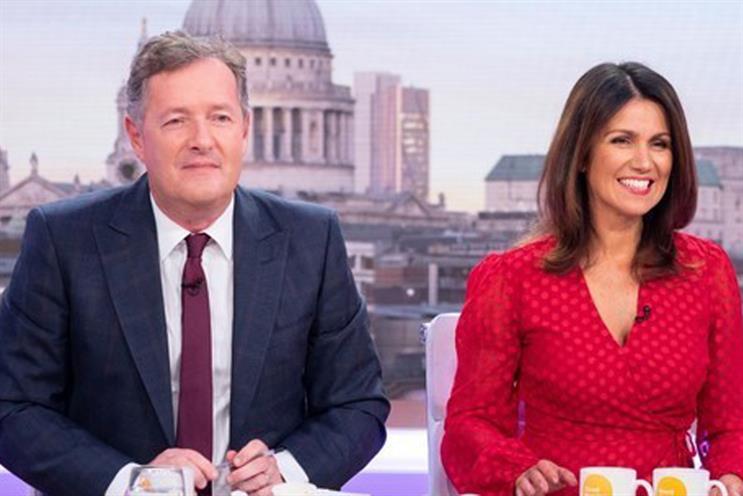 ITV is to merge its main ad sales team with ITV Breakfast's stand-alone operation as part of a wider restructuring.
Close to 50 jobs are put at risk during a consultation.
ITV plans to create 34 new roles, including a head of client strategy, who will oversee a new client-focused team.
Dame Carolyn McCall, the new ITV chief executive, is driving the changes at Britain's biggest commercial broadcaster by ad sales.
It is thought that McCall's predecessors were happy to maintain ITV Breakfast as a distinct operation because it has some long-standing trading deals.
ITV Breakfast looks after the 6am to 9.25am slot, which includes Good Morning Britain, fronted by Piers Morgan and Susanna Reid, and Lorraine, hosted by Lorraine Kelly.
TV-am won the original breakfast franchise in 1983, before GMTV took over in 1993. ITV took full ownership in 2009.
Accounts at Companies House show ITV Breakfast Broadcasting had annual turnover of £75m last year. Net advertising revenues were flat at £55m and "non-NAR", such as interactive revenue, dropped 7% to £20m.
McCall has been using management consultants Bain to advise on how to restructure ITV.
An ITV spokesman said: "In July, we announced our new 'More than TV' strategy for the business, and to support its delivery we're changing our commercial organisation design to ensure that ITV can retain its market-leading position and build on the success of the wider commercial partnerships we've offered on programmes such as Love Island.
"We're investing money and resource in more sophisticated, data-driven, targeted advertising capability and in making our commercial function more client-focused, moving from being an advertiser's media partner to a trusted strategic business partner.
"We will be creating 34 new roles with a new client-facing team, an expanded partnership sales team and enlarging our creative solutions team."
ITV's managing director of commercial, Kelly Williams, and his deputy, Simon Daglish, presented alongside McCall at last week's ITV Palooza, an annual event for advertisers and agencies. They promised "revolution" rather than "evolution", as well as investment in online service ITV Hub and ad tech.
ITV is Britain's second biggest media owner after Google.