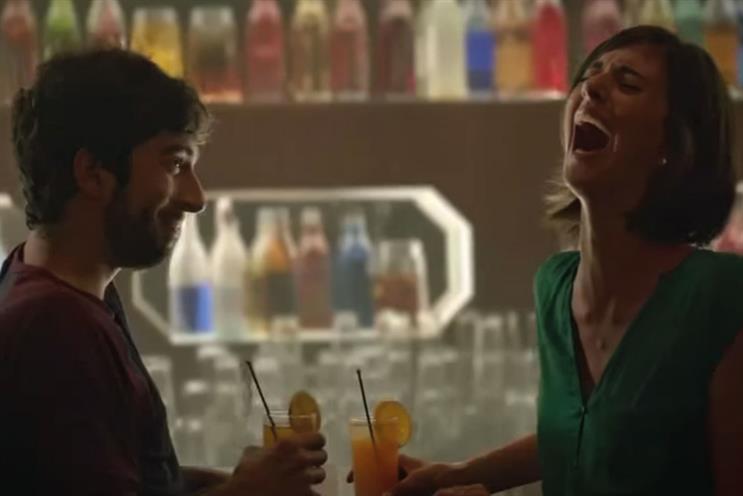 ITV is living up to its billing as a "licence to print money" – a quote attributed to Lew Grade – with demand for advertising surging even as audiences decline. Meanwhile, Sky has grown its audience numbers further and is pursuing a data-led strategy to boost ad revenues.
Strong financial results recently from the two broadcasters show TV has bounced back strongly for advertisers.
ITV's net ad revenue in the first half of the year rose 5 per cent to £838 million, while pre-tax profit grew 25 per cent to £391 million.
The broadcaster's share of viewing was down 4 per cent in the period but this did not put advertisers off. "Most advertisers are more comfortable with TV than any other medium," Chris Locke, the managing director at VivaKi, says. "If they can be on TV, they will. If their competitors are on TV, they have to be."
Locke attributes rising ad revenues to the growing "category wars" between big brands, such as supermarkets, with cars, financial services and other retailers also spending heavily. Tech giants such as Amazon and Facebook are spending on TV too.
ITV says the entertainment and leisure sector was down against last year's World Cup period, and cosmetics and toiletries spending is also down.
The declining audience and rising advertising demand has led to some high airtime inflation, hitting 10 per cent for ABC1 audiences and 15 per cent for young audiences, Locke says: "Advertisers may moan about it but they want to be there. It is more about coverage than inflation."
Sky reported a 5 per cent rise in revenue to £11.3 billion in the year to June, and pre-tax profit increased 6 per cent to £1.2 billion.
It added nearly one million customers in the UK and Ireland, taking the total to more than 12 million. With concerns that subscriber growth may peak soon, there is pressure to boost revenue through advertising. Sky Media's revenue increased 5 per cent to £510 million for the year.
Bhavesh Patel, Amplifi's head of audiovisual, says: "Sky have lost Champions League and, across Sky Sports, they are going to decline. They need to invest in data."
Sky's addressable AdSmart, which has some 500 advertisers, is seen as an expensive route but it allows brands to target specific audiences. For instance, Match.com recently targeted only single male and female households.
It is also set to launch "sequential" targeting so that customers who see an ad on TV would then see it in other places, such as their mobile. Patel says this should help boost digital revenues.
As for ITV, Patel believes it needs to boost programmatic advertising – something it has been reluctant to do due to concerns about fraud.
"They are behind Channel 4 in programmatic. They have a wealth of data and we are working with them to find a programmatic solution for their digital stations," Patel says. "If they leave it too late, they could get left behind."
He points out that Channel 4's hit drama Humans got only half of its impacts from live transmission, with the rest coming from catch-up and digital. This transition is a worry for media planners. "It shows you need an audience-first approach," Patel says.
Despite these fears, ITV has shown there is nothing quite like the mass exposure of big TV campaigns and brands will spend to have them – even if audiences are declining.