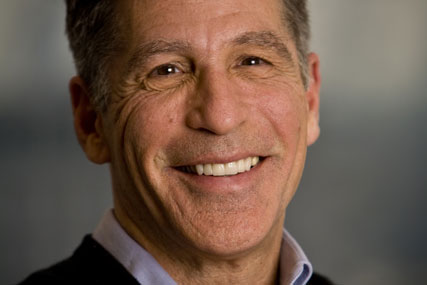 Talking at a Broadcasting Press Guild lunch, Bartlett, who took over as managing director from now Five chief Dawn Airey in April 2007, conceded that, given the current market, he didn't see any acquisitions taking place and said the original target was under review. The review results will be revealed on 4 March when ITV, currently in a closed period, announces its results and plans to the marketplace.
Bartlett also denied rumours that his division could be up for sale in order to generate cash to boost other parts of ITV's ailing business, and confirmed he was committed to the job for the long run, saying he had "no plans to leave", but he did call the post "one of the most challenging things" he has done in his career.
Talking about ITV as an organisation, he criticised the way the commercial and creative divisions didn't work together sufficiently. Bartlett said there were "too many silos" and "not enough sharing of ideas focussed on creating shows away from the UK." He believed that making as few as one or two global hits could give the division the boost it needed.
Bartlett lent his strong support to product placement being introduced to the UK market, saying it was disrespectful to audiences in the UK to presume they couldn't make the distinction between brand and storyline.
Bartlett said: "I think the advantage of product placement is that it allows us to spend more money on a programme." He offered protection to consumers saying that, creatively, all brands would have to fit with a storyline. He added that from his experience in the US, "just because ad sales teams say it [a brand] fits - if the story doesn't support it - it won't get past the creative teams."
Bartlett gave an idea of his content strategy, saying the key to creating sellable shows around the world was to create a format that worked first in the UK with a local angle that could then be transferred globally. He said that, especially in the current climate, "all broadcasters want to know something works elsewhere first".
He also used the opportunity to announce a new deal between ITV Studios and Simon Fuller's company, 19 Entertainment, which will see the two companies work together to develop and sell six projects for a range of broadcasters both in the UK and overseas. The companies have already begun working together, but Bartlett would not reveal further detail about the projects under development, other than they would probably centre around the factual entertainment genre.
Bartlett also revealed that three scripted projects were being developed in his division to be sold to Peter Fincham, ITV's director of TV, for slots on ITV1.