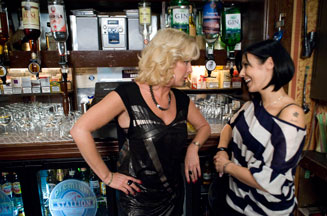 Michael Grade, executive chairman of ITV said: 'UK viewers are already used to product placement in the imported content they watch on UK screens. Allowing product placement in UK broadcasting would place UK producers and broadcasters on a level playing field with their international counterparts, as well as bringing new revenue directly into original UK production - which can only be good news for UK viewers and advertisers.'
The decision from the Government follows an earlier U-turn in September when it announced support for product placement in UK TV programmes.
The eight-week public consultation on the subject will close on 8 January 2010.
Current rules ban product placement on UK TV. The European Union's incoming Audiovisual Media Services Directive, however, will say that member states are allowed to grant exceptions for certain types of programme.