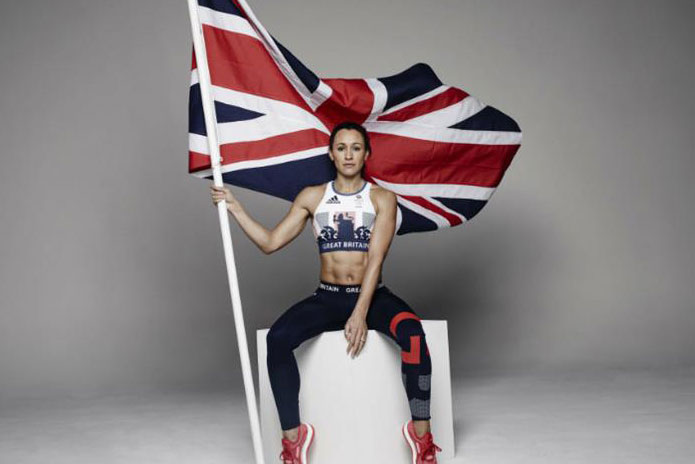 The National Lottery is staging the "I am Team GB" event on Saturday 27 August in conjunction with the British Olympic Association and UK Sport. ITV's channels will go "off-air" from 9.30am to 10.30am.
ITV will use its channnels ahead of time to promote the event, which takes place a week after the end of the 2016 Olympics in Brazil.
Some of the first promotional work will air during ITV's coverage of England's Euro 2016 football game on 20 June.
ITV and the National Lottery said the campaign will "celebrate the role the nation plays in Team GB's success through the support they give elite athletes by playing The National Lottery".
The National Lottery claims players have raised over £80 million a year to fund elite athletes in the run-up to the Olympics.
The BOA, UK Sport and the National Lottery hope thousands of sport clubs across the UK will open their doors to take part on the day.
ITV AdVentures, its advertising innovation arm, ITV Creative, its in-house creative team, and ITN Productions will produce the coverage, including stories of what National Lottery players have made possible.
The National Lottery uses Vizeum as its media agency but the brand is thought to have handled most of the work on this project directly with ITV, which came up with the idea.
Simon Daglish, ITV's deputy managing director, commercial, said: "When it comes to big, brave ideas that change people's behaviour it can't come much bigger than switching off the ITV network to get the nation out of their homes and doing something active.
"Thanks to this unique partnership between ITV and The National Lottery I think 27 August is going to be one of the great fun events of the year."
Bill Sweeney, chief executive of British Olympic Association, said: "'I am Team GB' will be the country's biggest ever sports day inviting participants from all the Home Nations to share in the performances of Team GB athletes at Rio 2016 and be inspired to get active."
Channel 4 switched off E4 on polling day for the 2015 UK general election to encourage young people to vote.