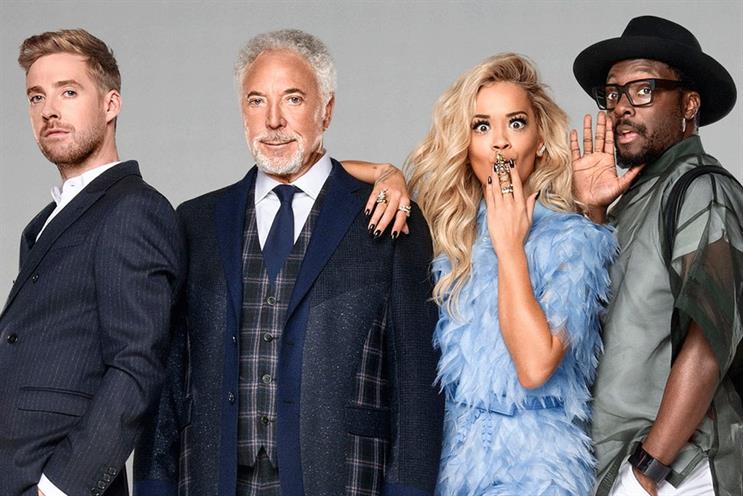 The anticipated acquisition is the latest move by the UK's commercial broadcaster to develop its international content business.
Established by Big Brother creator John de Mol, Talpa is a fast growing Netherlands based production and distribution business, focused on developing new formats that attract large audiences and have significant global commercial potential.
Over the past six years, Talpa has created 75 shows airing in more than 180 countries, with 16 new formats broadcast last year. The company reported revenues of €233m (£165m) and a €61m pre-tax profit for 2014.
The acquisition fits ITV's transformation strategy to reduce its reliance on traditional advertising revenue by developing its international and creative operations.
The broadcaster has already bought production companies in the UK and US, including Leftfield Entertainment, The Garden and Thinkfactory.
In the UK, Talpa is best known for developing the singing talent competition The Voice for the BBC, which stars Will I. Am and Tom Jones.
The show has been broadcast in 180 countries – the eighth series launched recently in the US on NBC to strong ratings of almost 14 million, topping the previous series finale.
Spin-off show The Voice Kids has sold to 28 countries. The show account for almost a third of the company's €233m revenues last year.
Other Talpa productions include: I Love My Country, sold to 26 countries; Dating in the Dark, aired in 24 countries; game shows Divided and Battle of the Sexes as well as Utopia, a social television experiment, which launched last year and has been sold to seven countries including Romania, Turkey and Germany.
Adam Crozier, chief executive of ITV, said: "Great content is at the heart of ITV's growth strategy and the acquisition of Talpa builds on the success of our international content business and is absolutely in line with our desire to create and own formats that travel.
"John de Mol and his team have an incredible track record of doing that consistently over many years and I'm delighted to welcome them to the ITV family. This is a great opportunity for ITV to accelerate its progress in building a global content business of scale."
Under the leadership of De Mol and chief executive Pim Schmitz, Talpa has a strong track record of operational and financial performance.
Following the transaction, de Mol, together with his senior management, will continue to play a key role in format creation and development to maintain Talpa's strong creative pipeline, working exclusively for Talpa alongside ITV Studios managing director Kevin Lygo and his team.
De Mol said: "Of all the potential partners for Talpa, there's no doubt ITV is the best fit. When it comes to the importance of content, the strategy of both successful companies is exactly the same and for Talpa this represents a fantastic opportunity for strong further growth.
"It also enables me personally to concentrate and focus even more on creating new, groundbreaking content."
ITV will pay an initial cash consideration of €500 million (approximately £355 million) for 100 per cent of Talpa's fully diluted share capital with further payments dependent on Talpa's future performance.
The total maximum consideration, including the initial payment, is up to €1.1 billion (approximately £781 million). This total is dependent on Talpa's profit growth over an eight year period as well as de Mol's continued commitment to the business during this time.