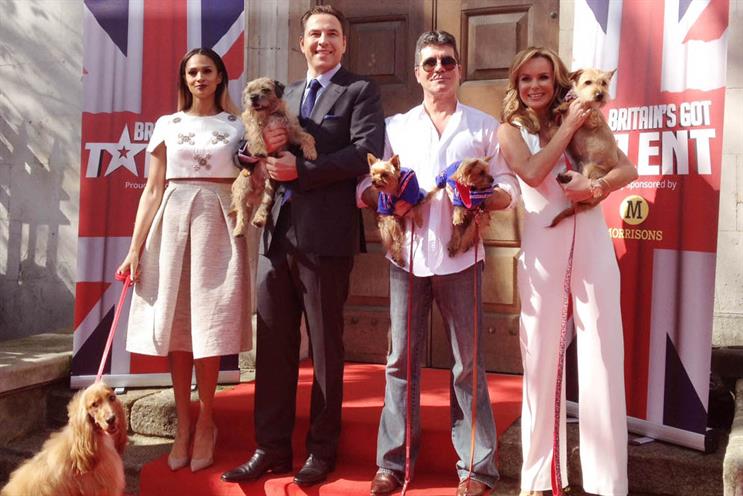 ITV is the latest media owner to collaborate with Twitter after joining its new Amplify service.
The two companies are now talking to media agencies to get brands involved in what ITV sees as a social media experiment with huge potential.
Amplify is part of Twitter's strategy of going beyond 140 characters by embedding more video directly in Tweets. It enables users to play film with one tap rather than having to click on an external link.
For instance, ITV can select a clip from a show – say, a Wayne Rooney World Cup goal – and Tweet it to its followers. Amplify will enable a brand – in this case, perhaps a lager or trainer brand – to insert a message before or after the clip plays. This can be sent to a targeted audience of millions – for example, everyone who follows a football club on Twitter or beer enthusiasts.
Stephen Poole, the multiplatform group sales controller at ITV, says the tie-up has huge possibilities for brands to amplify their messages around big shows such as The X Factor, Britain's Got Talent and this summer's World Cup.
ITV's digital team would be ready to make clips of key moments in these shows – from missed penalties to extraordinary displays of talent and emotion – and Tweet them out with sponsors' messages.
Poole notes: "At ITV, we are brilliant at creating those great real-time moments that people love watching together. Brands can pick out certain moments that are really relevant to what they are trying to achieve."
He adds that Amplify might also help attract viewers to ITV shows, as they can receive video Tweets of big moments and then turn on the channel. Poole reveals ITV has already been contacted by two brands within the past week. He says ITV will "test and scale as appropriate".
The deal underscores the growing importance of multiscreen marketing, ac­cording to Justin Taylor, the managing director of digital at MEC. However, he warns that its success will depend on well-targeted, engaging content from brands: "While the tech and targeting are all in place, we need to make sure the messaging and engagement are relevant to the time and the device to extend the storytelling effectively."
The battle for mobile video advertising is hotting up, with Facebook recently announcing the launch of auto-play ads. Twitter is trying hard to position itself as an enabler of traditional media, recently releasing research with Newsworks on the relationship between print and social media. Last week, it published findings that demonstrate the power of including Twitter hashtags in TV shows. It also announced the acquisition of SecondSync, which conducts social media analytics for TV.
Twitter's share price fell on the back of its recent fourth-quarter results (even though ad revenues were healthy) as timeline visits declined. This led to fears that user growth is slowing and that Twitter will ultimately struggle to emulate mass-market rivals such as Facebook and YouTube.
Twitter's chief executive, Dick Costolo, promised to remedy the situation by making the platform a "more visually engaging medium". The success of ITV's tie-up with Amplify will go some way to determining whether this goal has been achieved.