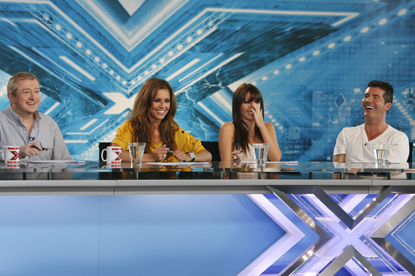 The broadcaster is working on the idea of screening a results show on Sunday nights in addition to the usual Saturday-evening X Factor programme.
Reports suggest that ITV has come up with the idea, which will rival the BBC's Strictly Come Dancing Sunday-night results show, in a bid to attract greater levels of advertising.
Should ITV progress with the plans, judges including SImon Cowell and Cheryl Cole could see a significant increase in their pay.
The proposals for the X Factor follow the success of Britain's Got Talent, which will air every night on ITV this week as it reaches its climax.