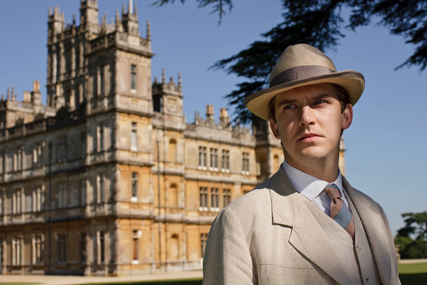 'The X Factor' averaged 14.92 million viewers on ITV1 and ITV1 HD between 8pm and 9pm, giving ITV1 a 49.8% share of viewing in the slot.
The results show's audience peaked at 16.17 million in the final quarter hour, when people tuned in to see who out of the bottom two, Katie Waissel and Treyc Cohen, would avoid elimination.
Cohen was the one dumped from the show after the pair's mentor Cheryl Cole refused to cast her vote.
The competition to the show from BBC One was 'Antiques Roadshow', which managed 5.8 million viewers and a 19.3% share.
'Downton Abbey', ITV's successful outing into the BBC's preserve of period drama, also hit even more of a chord with viewers this week.
Having opened with an audience of 7.7 million in September, the seven-part series bowed out last night with 10.08 million viewers.
Its share last night was 37.7%, more than three times that of BBC One's 'The First World War From Above', which managed 2.8 million viewers and a 9.9% share.
On Channel 4 'The Secret Millionaire' attracted 2.05 million viewers, with another 240,000 catching it on Channel 4+1.
'The X Factor' was also the most watched programme on Saturday night, with 12.19 million viewers and a 47.4% share between 7.45pm and 9.30pm.
'Strictly Come Dancing' again topped the 10 million figure earlier in the evening, with 10.26 million viewers and a 44% share.