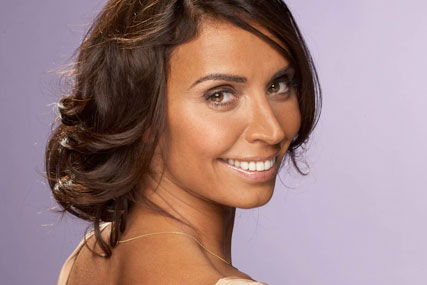 The average 'Daybreak' audience was 929,700 between 6am and 8.30am on Tuesday morning, a 22.6% share of the TV watching audience.
'Breakfast' on BBC One was watched by an average audience of 1.45 million between 6am and 9.15am, a 33.7% share of the audience.
Though the average audience for 'Daybreak' was down 8.4% from 1.01 million viewers on Monday morning it was still up 40% from the average audience for 'GMTV' in the week commencing 7 September 2009.
Ahead of its launch on Monday ITV promoted 'Daybreak', which is presented by former hosts of 'The One Show' Christine Bleakley and Adrian Chiles, through a multimedia campaign including tactical digital outdoor, press and TV.
A Facebook fan page for 'Daybreak' had 17,623 members this afternoon, soaring ahead of a group called 'Bring back GMTV' which had 1,371 members.
Last night Shane Meadows' 'This Is England 86' set a record for the highest number of people to watch the launch of a Channel 4 drama series, beating the first episodes of the Channel 4 classics 'Queer as Folk' and 'Shameless'.
The programme attracted an average audience of 2.56 million on Channel 4 between 10pm and 11pm, a 14.7% share of the TV watching audience. An additional 310,000 viewers watched the programme on Channel 4+1.
The peak audience for 'This is England 86' was 3.3 million viewers at 10.05pm and 10.25pm. The total audience, 2.9 million, beat the first instalment of 'Queer as Folk', which was watched by 2.3 million people, and the 2.6 million who watched the first of Paul Abbot's 'Shameless'.