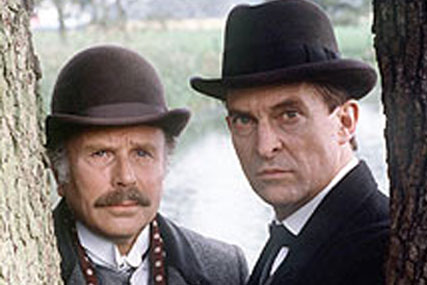 The ASA received a complaint about the eight ads shown on the digital channel, on the grounds that the ads were excessively loud compared with the Sherlock Holmes programme.
The broadcaster said it "believed the loudness of the ads was appropriate and consistent in the context of the overall loudness of the channel."
However, it "recognised that there might have been an issue with the programme material."
ITV3 said the series was made in the 1980s and, because the production methods were different, it had many silent pauses, which made the commercials seem louder.
The broadcaster also added that it was working with other broadcasters and the broader advertising industry to establish consistent working practices
The ASA said that while it recognised that the loudness of the ads was consistent with other ads during the break, they were not well matched with the sound levels of the programme. The regulator therefore ruled that the ads were "excessively strident" and so breached its code.