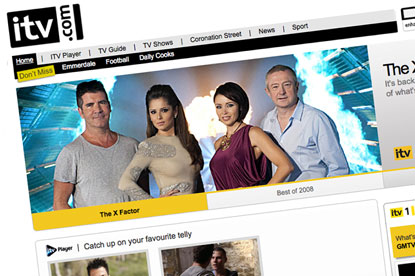 This would almost triple its £8.9 million advertising revenue from 2008.
The results also show that ITV.com, which offers a catch-up service and simulcasts, saw its video views increase from 31 million in the first half of 2008 to 116 million for the same period this year.
Meanwhile, the findings also show that 4oD will make £9.3 million from its online service and Five's Demand Five service will bring in £1.8 million.
Screen Digest also predicts that by 2013, ITV.com and 4oD will both make £75 million in ad revenue, while Demand Five will manage around £17 million.
ITV, which recently sold Friends Reunited for £150 million after failing to generate any sizeable revenue from it, once set a target of making £150 million from digital by 2010. After extending this to 2012 last year, it eventually abandoned the target completely.