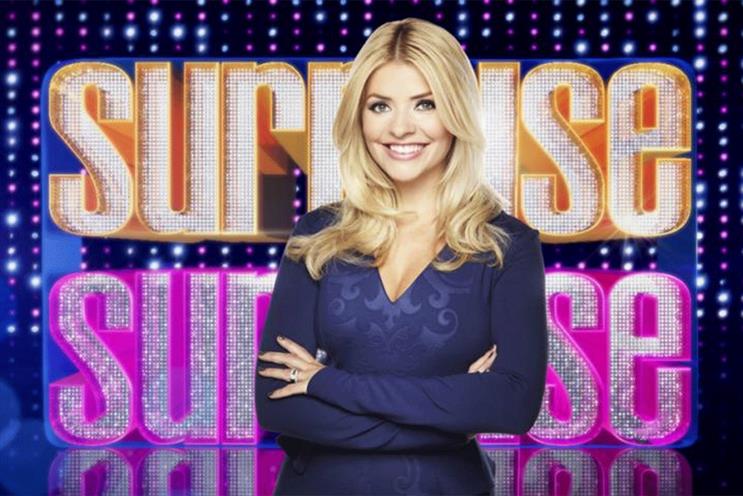 The broadcaster's net advertising revenue (NAR) rose to £838 million in the first six months of 2015, up 5.4 per cent from £795 million the year before. The strong ad performance helped ITV's total external revenue rise 10.7 per cent year on year to £1.36 billion.
ITV posted an adjusted pre-tax profit of £391 million for the half year to the end of June 2015, up 25.3 per cent. On a reported basis ITV made pre-tax profits of £327 million, up 30.8 per cent year on year.
The positive showing comes despite ITV Family share of viewing share falling 4 per cent in the first half of the year, with strong competition from the BBC and no major sporting event to broadcast. The chief executive, Adam Crozier, said improving this was his main focus for the year.
In a conference call this morning, Crozier was bullish about the state of the advertising market and that revenues had been better than expected so far this year.
ITV expects its net advertising revenue to increase 6 per cent in the nine months to the end of September and about 8 per cent in its third quarter. Campaign revealed Q3 revenue could be up as much as 9 per cent in a piece last week.
Crozier said: "The advertising market is strong and is clearly being helped by a more positive economic backdrop.
"Every advertising category is up across the board except leisure and entertainment; within that is gambling – that was a huge spend in June last year because of the World Cup."
On improving audience share, he said: "This is something we are very focused on. Over the course of this year and next we are going to increase our investment in high quality new and returning drama and drama."
TV's overall revenue growth was led by its online and production businesses. It reported a 27 per cent year-on-year rise in online, pay and interactive TV revenue and a 23 per cent increase at ITV Studios.
The broadcast and online segment, which incorporates advertising as well as online, pay and interactive, reported revenue of £1.04 billion, up 5.5 per cent year on year.
An interim dividend of 1.9p was declared, up 36 per cent from 1.4p the year before.
Commenting about the BBC, Crozier said the corporation should "do more as an enabler and partner for the commercial sector, rather than as a competitor".
Discussing the government green paper on the BBC Charter renewal published earlier this month, he said: "We think the BBC needs to be more distinctive. That doesn't mean not doing things like Strictly Come Dancing.
"They came up with the idea and should be doing more of that. It's about appropriate funding for the scale of operation and better scope of governance."