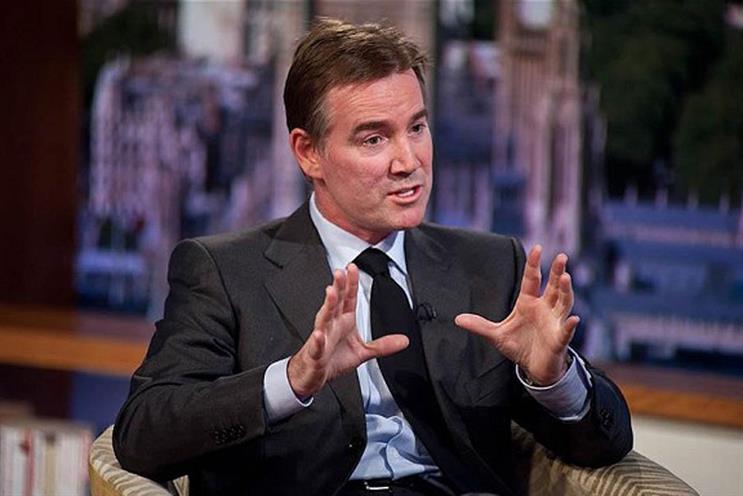 In June, when the broadcaster hosted live coverage of the Fifa World Cup, ITV Sales saw its adult SOCI decline by -1%, whereas Channel 4 Sales grew its adult SOCI by +6%.
During the month, ITV Sales tracked its share of adults aged 16- to 34 at 29.02%, compared to Channel 4 Sales' SOCI at 31.04%.
The data highlight an ongoing period of tough viewing figures for ITV, the UK's largest free-to-air commercial broadcaster.
For the first six months of 2014, share of viewing for its flagship channel, ITV1, fell 3%, while the entire ITV family's share of viewing fell 6%.
Noting the ongoing falls, despite ITV's coverage of both the World Cup and Tour de France in the second quarter, Crozier admitted: "Clearly there is still room for improvement."
He added: "The SOCI issue is tougher on ITV3 and ITV2. ITV3 has been mainly impacted this year by the launch of the UKTV Drama channel last year, which has taken share away. And on ITV2 it is a whole mix of a number of different things.
"We are ourselves re-profiling the [ITV2] channel to be aimed at a much younger audience, targeting 16- to 34-year-olds, which is quite different to the way ITV2 has been targeted in the past. That's also in preparation for the launch of ITVBe this autumn."
An ITV spokeperson also stressed that schedules were dominated by the World Cup last month, "which, by its very nature is a more targeted TV event" - so called the adults SOCI metric "a little narrow".
To illustrate the point, they noted ITV's SOCI for Men ABC1 was up 22% across its ITV Family portfolio in June, while over at C4 Sales they dropped -4%.
ITV is hoping to boost viewing this autumn with new programming such as 'Grantchester', a six-episode drama that follows a crime-solving vicar, and 'Chasing Shadows', a four-part crime drama, as well as another four-parter, 'The Great Fire'.
They will join returning popular dramas, including 'Scott and Bailey', 'Lewis' and' Downton Abbey'.
ITV's reality show juggernaut, 'The X Factor', is also set to make a return with Simon Cowell and Cheryl Cole, and later in the year Ant and Dec will again host 'I'm a Celebrity... Get Me Out Of Here'.
Speaking on an analysts' call today, Crozier said: "We have a strong autumn schedule coming up.

"There's a bit of work to be done, but there's no specific one-off reasons for that SOCI decline, and we would hope to claw a fair bit of that back this autumn."
Despite concerns over viewing figures, ITV today posted a 40% rise in pre-tax profits to £250m for the first half of the year, with the World Cup credited with a 13% lift in ad revenues.
The broadcaster increased total revenues across its business by 7% to £1.2bn. Ad revenue rose by 7% to £795m and online, pay and interactive revenues surged 20% to £67m.
Crozier said the broadcaster had outperformed the wider TV market in the first half and expects to "significantly outperform" rivals with 6% ad growth in the nine months to September.